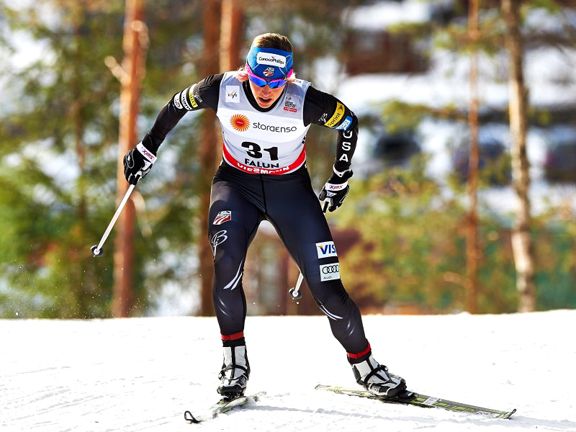 March 22, 2013 (Falun, Sweden) – USA's Kikkan Randall is storming strong, even as the end of the World Cup season quickly approaches. Only days ago, she successfully defended her World Cup Sprint crystal globe, but the Alaskan star is not resting on her laurels.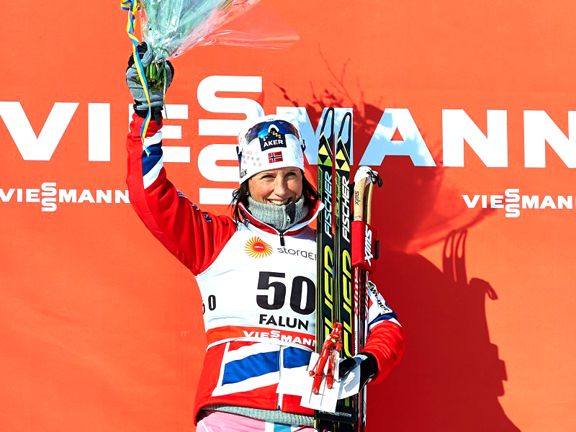 Today in the 2.5km free technique event, Randall snapped up a bronze medal only 6.6s behind Norwegian powerhouse Marit Bjoergen and 2.2s behind second place, Charlotte Kalla (SWE).
"The times were really tight out there and I'm happy to be on the podium. I think we had great skis today and I'm really psyched for our performance as a team. Two more races to go now, hope we can keep this momentum rolling! The course was short but challenging. The downhill turn that everyone was concerned about was definitely a little wild but safe enough," said Randall in a team release.
"It's been an interesting last 24 hours here in Falun, but with a seemingly happy ending. Yesterday after previewing the course there were concerns from several athletes that the new technical downhill section was going to be unsafe. We called an athletes meeting and went back and forth with the jury to try and find a compromise on a safer course. For me, as the athlete rep, it was a lot of running around yesterday. But in the end I'm glad we found a good solution and everyone agreed to start today."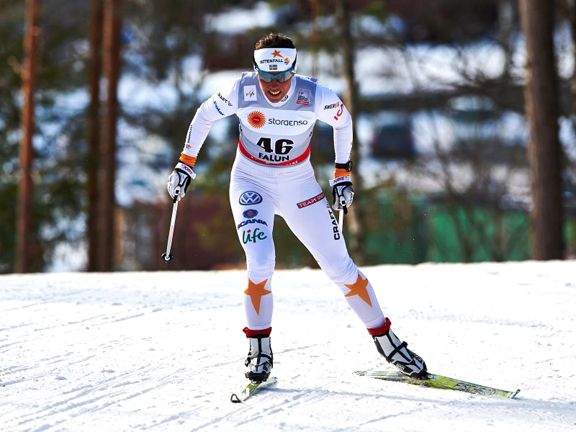 USA's Holly Brooks had a great race, finishing seventh, while teammate Jessie Diggins also made the top-10 with a strong eighth-place finish. Other North American results include Liz Stephen (USA) in 20th, Ida Sargent (USA) in 38th, Emily Nishikawa (CAN) in 41st, Rosie Brennan (USA) in 46th, and Dasha Gaiazova (CAN) in 47th.
"It felt good to race a skate prologue – I really like this distance. It was also nice to get a good race feeling back! I had been feeling really tired and pretty done after World Champs, but today my body was ready for one last race series as we finish World Cup Finals," commented Diggins. "The coaches did a fantastic job on the skis and it's really exciting to have three girls in the top eight! It really boosts confidence and it's always nice to end the season on a high note."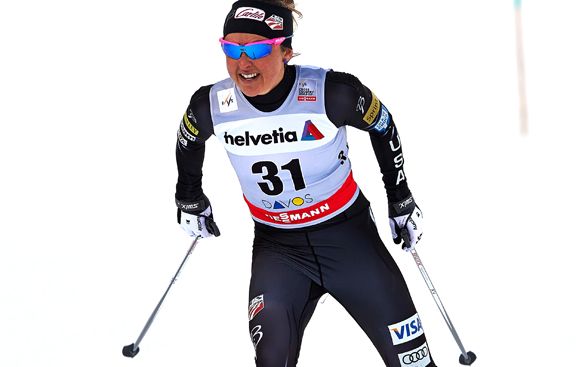 After significant athlete protests, the infamous Mördarbacken (Murder Hill) hill was cut from this weekend's race courses. Read more about it in our coverage here.
Women's 2.5km Free results HERE.