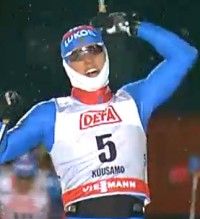 November 30, 2012 (Kuusamo, Finland) – Vancouver 2010 Olympic CL sprint gold medalist Nikita Kriukov (RUS) won the 1.4km CL sprint in Kuusamo today, scooping favourite Petter Northug (NOR) at the finish by a mere double pole. Northug had been in the lead after throwing down a strong attack on the climb with only Kriukov able to maintain contact. Kriukov used a last-second surge to take the victory - see pics below.
Emil Joensson (NOR) was the fastest qualifier, but suffered an unfortunate crash in the semifinals and was out. The USA's Simeon Hamilton was the top North American finisher in 26th, qualifying 29th.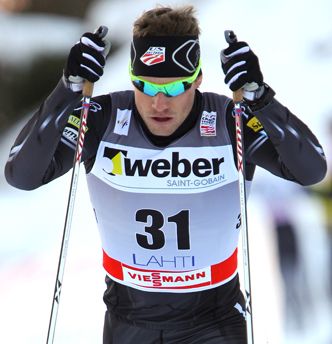 He appeared strong in the first half of his semifinal, but faded at the end. Things went similarly for Andy Newell (USA), who wound up 29th. No Canadians made it past the qualifiers including World Cup #1 Dario Cologna (Sui).
Alex Harvey (CAN) finished the day in 46th, with Len Valjas (CAN) 53rd, Devon Kershaw (CAN) 62nd, Kris Freeman (USA) 63rd, Sylvan Ellefson (USA) 74th, Ivan Babikov (CAN) 85th, Noah Hoffman 86th, and Kevin Sandau (CAN) 98th.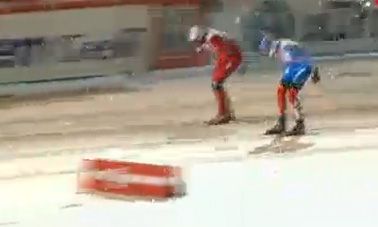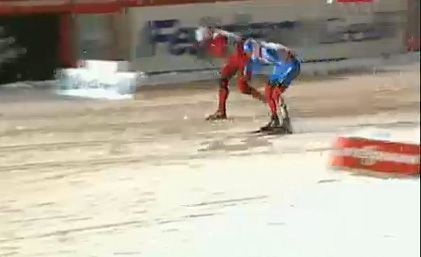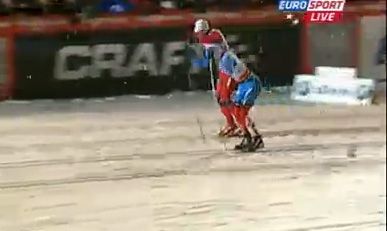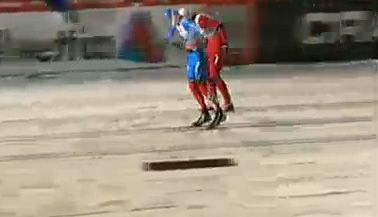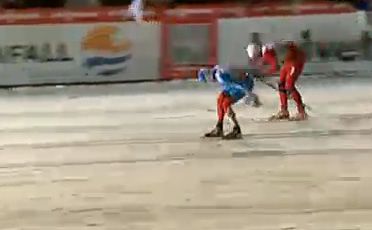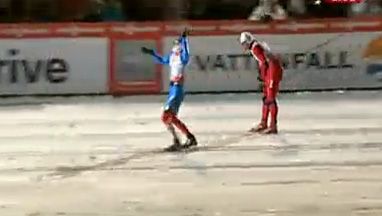 Results