January 22, 2018 (Red Deer, AB) – A chilly start to the day in Red Deer, but the temperatures climbed to close to zero, as racing action unfolded with classic mass starts. The men raced a 15k and the lead group included 9 skiers after the first of 4 laps. Lappe's Andy Shields, Canmore's Russell Kennedy, Scott Hill of Barrie XC and Jesse Cockney set out on the final lap together.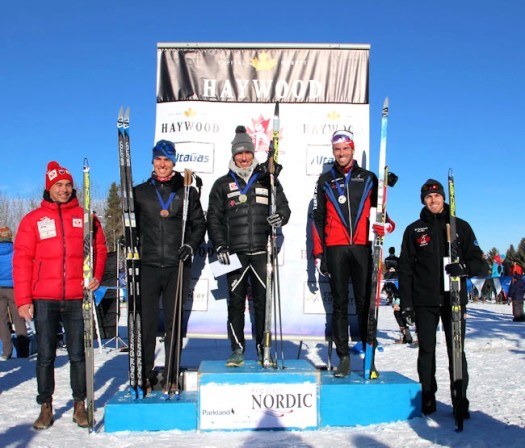 On the last lap Jesse Cockney faded back a bit off the front, and Andy Shields skied to a comfortable 9 second victory over Russell Kennedy. Scott Hill was another 4 seconds back in 3rd.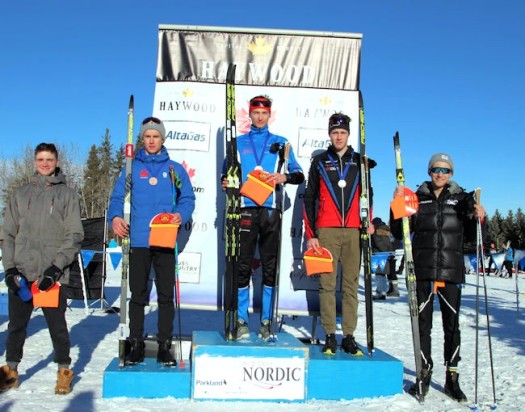 In the Jr. Men's event Black Jack's Remi Drolet was a fraction of a second short of 6th overall, and captured the Junior win by a minute over Canmore's Sam Hendry. Strathcona's Tallon Noble was 3rd.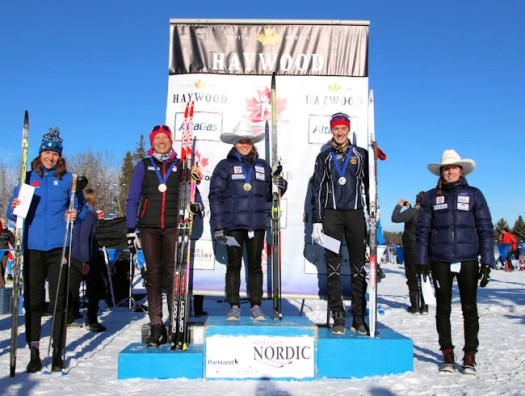 The women's race got off to a bit of a rough start, as skiers battled for position. There was also 4 athletes contesting 3 podium positions over the last lap. Annika Hicks of Canmore came through with the win by 2.5 seconds over Olivia Bouffard-Nesbit of Fondeurs Laurentides and 24 seconds over Foothills Nordic's Zina Kocher.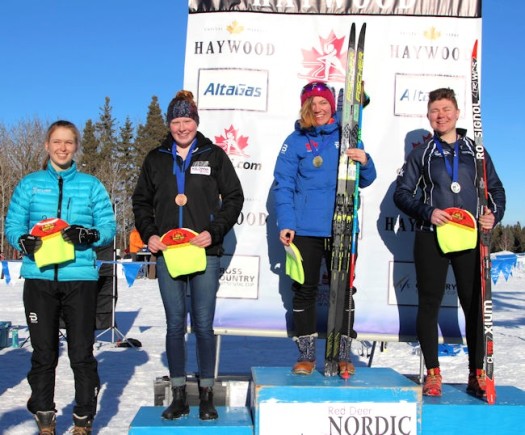 Kaia Andal of Caledonia Nordic won the Jr Women's race by a large 1 and 1/2 minute margin over Rocky Mountain Racer's Sara McLean. Clair Littlefair of Yellowknife was 3rd. Andal was 5th overall in Open Women, just ahead of Black Jack's Molly Miller, a Jr. Girl who finished 6th in the open women's race.