May 19, 2013 – At a press conference last week Norway's cross-country skiing superstar Petter Northug Jr. announced he is leaving the national team to prepare for the Olympic season on his own. "I want to control my everyday life a little more. For me it is important to find every day new motivation and I believe this is the right thing for me," said Northug.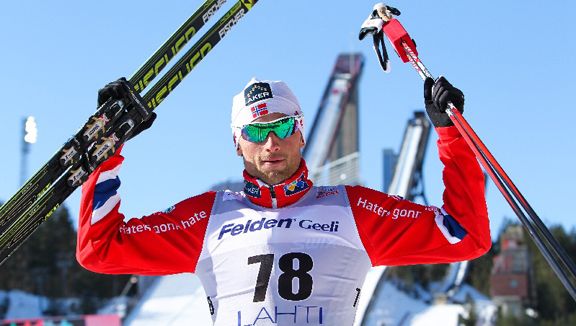 Northug stressed that the decision was not based on dissatisfaction with the management of the national team. "I had fantastic years on the team, one dream everyday, and it is by far the best place to develop as a skier. There have been good years, and I am very grateful for them," he continued.
Norway's cross-country boss Åge Skinstad feels sorry about Northug's choice and says he can come back when he wants. "I think it is a pity. I hoped that Peter would continue to be part of the national team this season. At the same time I listen to what Peter says about the reasons for his decision. I am also very glad that we have a common goal, Olympic Games in Sochi, the Tour de Ski and World Cup. The most important thing is that Peter is in great shape when the season starts," said Skinstad.
He pointed out that Northug's choice means that all support from the Norwegian Ski Federation, both financial and in terms of support, stops immediately. "However, when we come to competitions in Kuusamo, Peter will get the same support from us as the others," he claimed.