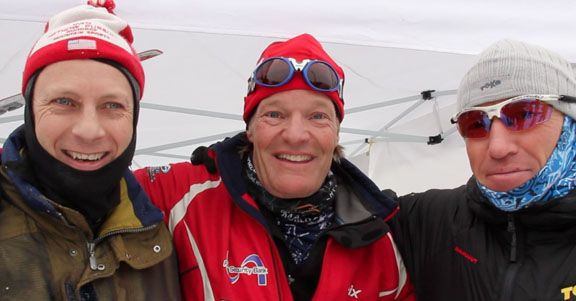 March 10, 2011 (Sovereign Lake, BC) – Russia showed their strength once again at the Sparkling Hill Masters World Cup taking six golds, as competitors battled it out in the 4x5km classic-free relays on Wednesday. The U.S. walked away with five first place wins while Canada scored one gold.
Barry Makarewicz, Rune Harkestad, Kent Murdoch and Shaun Marchall-Pryde led the Americans in their first gold medal of the day winning the M04 (45-49) category with a lead of 2:27 against the pursuing Russian team.
"Barry laid the foundation for all of us," said Harkestad. "Barry and I, if we could stay with it we were safe." Teammate Marchall-Pryde was equally pleased adding, "I got the easy part today. They did all the work. All the guys had good legs. Barry got us started and in a good spot."
J.D. Downing (American XC Skiers) speaks about the U.S. men's team race.

The women's races were led by the U.S. winning three of the four relays. Laura McCabe and Leslie Hall were joined by Angela Robinson and Beth Thomas to show their Russian counterparts they could take the lead and win gold in the F02 (35-39) category.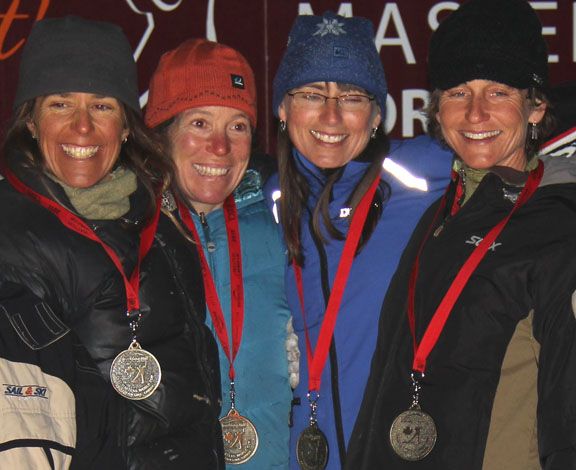 This was repeated in the F04 (45-49) with Trina Hosmer, Linda Mcclatchy, Carolyn Senty and June Lane winning gold. In the women's F03 (40-44) Americans Muffy Rice, Ginny Price, Maria Allen and Rosalyn Singleton came in 28 seconds ahead of the Canadian women's team.
Canada got on the gold scoreboard as their women defeated the Russians and US teams in the women's F01 category (30-34) with two prior gold medalists Nikki Kassel and Marta Green joined by Doris Hausleitner and Nikki Norrie.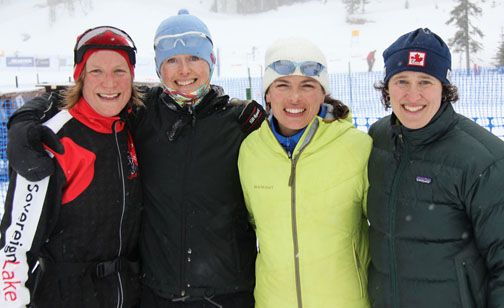 "It was a fast start," said Kassel who followed a Russian skier. Then Hausleitner tagged in, "I came and caught the Russian and had a little gap on her." Hausleitner was followed by Norrie who did the skating and "never saw the Russian after that."
Norrie tagged in Green who described the race as "… all fun after that."
Full results HERE.