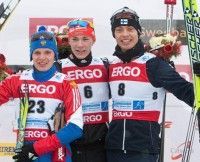 January 30, 2011 (Otepaa, Estonia) – If you looked closely at today's results for both men and women at the World Junior Championships in Estonia, Sunday was a fine day for the young junior skiers coming from Germany that is rebuilding its program – the men's event especially so.
Joining the exclusive club of world junior winners was Germany's Markus Weeger who took the gold medal in the 10km+10km Pursuit event and finished with a lead of 19.5 seconds over runner up Konstantin Kuleev of Russia. The talented Perttu Hyvarinen of Finland scored the bronze medal with a brilliant skating leg. Weeger's time was 53:31.1.
The top North Americans in the field were Andy Shields of Canada in 31st in 56:29.0, with the USA's Scott Patterson in 35th in 56:40.0.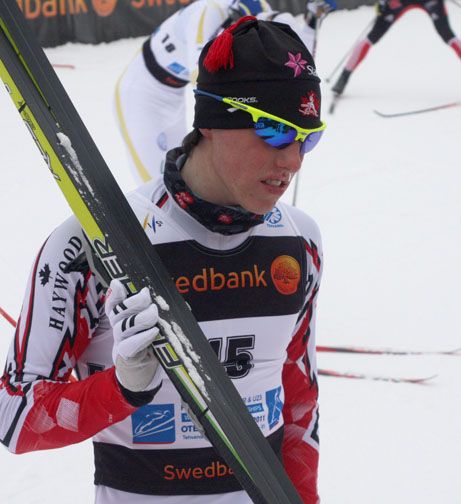 Weeger, who skis for the strong and long-respected Nordic club in Hirschau, has had an impressive week indeed, winning silver as well at this week's JWC in the 10km free race.
As the race got underway the field remained close together for nearly the entire 10km classic leg. About 20 athletes came into the exchange zone with nearly the same time.
In the first loop of the 3.3km skating leg Weeger tested his opponents daring them to match his tempo, and on the second loop he attacked on an uphill and no one was able to respond to his torrid pace. He continued to build precious seconds all the way to the finish line to take the win.
The battle for second and third was another matter entirely. Thomas Wick (GER) tried to make a break and was chased down, while Slovenian Rok Trsan pushed the pace as well. Then the Finn Hyvarinen moved up and gained ground, settling into a battle with Russian Kullev. At the finish Kuleev had just enough left to take second.
Weeger told the FIS Press Service that he felt very good today. "The wind was very strong, but the race was amazing. The win was a surprise for me, I didn't (really) understand how I won. I didn't have any tactics for this race. I just wanted to see, how does it go and now I am a champion."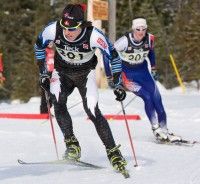 Rounding out the North American finishers included Russ Kennedy (CAN) in 42nd, George Cartwright (USA) in 43rd, Andrew Dougherty (USA) in 51st, Tyler Kornfield (USA) in 56th and Canada's Jordan Cascagnette in 70th. Patrick Stewart-Jones did not finish for Canada.
Full results HERE.