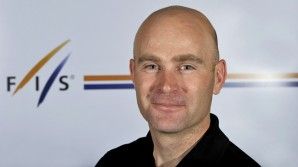 May 09, 2013 – FIS Cross-Country Race Director Pierre Mignerey took a moment to evaluate the past season 2012/13 competitive season. He spoke about Val di Fiemme, TV viewership, the Worldloppet series, his personal season highlights, and what's on tap for next season.
Looking back, what is your overall evaluation of the past 2012/13 season?
Pierre Mignerey: It was, first of all, a very good season in terms of snow conditions and the Organisers did an excellent job. From a sporting perspective, we had a full season calendar with great World Championships in Val di Fiemme (ITA) and an exciting Tour de Ski and World Cup tour in general.
In terms of TV audience, our season review is looking positive. Although we still have to improve the quality of some of the TV productions, we are overall very satisfied with our TV exposure. In addition to the World Cup competitions, the season was a great success for the Worldloppet Organisers with a new record number of almost 135,000 athletes participating in the world of ski marathons.
Your personal highlights?
PM: I will definitely keep in mind the fight for the men's overall World Cup title which lasted until the last weekend of the season with only 15 points separating the first three athletes at the start of the World Cup Final in Falun (SWE).
In addition, we will be remembering the amazing 50km in Val di Fiemme with the incredible solo-escape by Johan Olsson (SWE), for a long time.
On the ladies' side, Cross-Country Skiing is still dominated by Justina Kovalczyk (POL), Marit Bjoergen (NOR) and the Norwegian team in general, but we could see that some other teams are remarkably improving including a young and promising Finnish team and an astonishing USA squad.
On the road to the next season….
PM: Next season, the focus will naturally be on the Olympic Winter Games. I'm also looking forward to the first part of the World Cup season with another exciting Tour de Ski.
With regard to television aspects, we are in permanent contact and discussions with our TV broadcasters in order to improve the quality of the TV production especially for the interval start competitions.
Concerning the team support, we will concentrate our efforts on the team service area and try to solve the recurrent issues with waxing cabins.