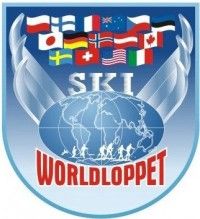 June 12, 2013 (Hayward, WI) – On June 13-16, the American Birkebeiner Ski Foundation will host delegates from all 16 nations of the Worldloppet Ski Federation at the Worldloppet Annual General Meeting in Hayward/Cable, Wisconsin. The American Birkebeiner will host both meetings and times to socialize at various venues in Hayward and Cable, Wisconsin, including Lakewoods Resort and the Lumberjack Village.
The Worldloppet Annual General Meeting is a time for ski marathon organizations to sit down together and work on ways to continually improve and promote the sport of cross country skiing worldwide. This will be the first time in approximately 15 years that the American Birkebeiner has hosted this annual Worldloppet meeting.
"The American Birkebeiner is extremely honored and excited to be hosting the organizers of the other great ski marathon races from around the world. To also have the opportunity to show off the iconic Birkie Trail as well as our local communities is fantastic," says Ben Popp, new Executive Director of the American Birkebeiner Ski Foundation.
MORE ABOUT THE WORLDLOPPET …
Below is more about the Worldloppet Ski Federation, from the organization's website at www.Worldloppet.com.
Worldloppet Ski Federation:
Worldloppet is an international sports federation of cross-country skiing marathons. The federation was founded in 1978 in Uppsala, Sweden. The aim of Worldloppet is to promote the sport of cross-country skiing through the various ski races around the world.
Worldloppet Members:
Only one and the best race from a country can be a member of Worldloppet. The youngest member is a polish race, Bieg Piastow, that was admitted by Worldloppet Annual General Meeting in Mora, SWE, 2008. Worldloppet currently unites 16 races from Europe, America, Asia and Australia:
Europe: Jizerská padesátka (CZE), Dolomitenlauf (AUT), Marcialonga (ITA), König Ludwig Lauf (GER), Tartu Maraton (EST), La Transjurassienne (FRA), Finlandia-hiihto (FIN), Vasaloppet (SWE), Engadin Skimarathon (SUI), Birkebeinerrennet (NOR), Bieg Piastow (POL)
North America: American Birkebeiner (USA), Gatineau Loppet (CAN)
Asia: Sapporo International Ski Marathon (JPN) Demino Ski Marathon (RUS)
Australia: Kangaroo Hoppet
Worldloppet Strategy:
High quality ski races around the World. Only one and the best race from a country can be a member of Worldloppet.
Regularity and continuity. Each race, having its own history, traditions and program, is held usually at the same time every year. After completing 10 different Worldloppet races, at least one of them overseas, a skier can apply for the Worldloppet Master title.
Races for everybody. Races different by length, technique, landscape and target group attract 80 000 participants every year.
Participation of elite skiers. FIS Marathon Cup, consisting of 10 Worldloppet races, is a Worldloppet series for top skiers.