February 10, 2012 (Anchorage/Girdwood, AK) – Top-ranked Utah sits in familiar position atop the team standings after the first day of the Seawolf Invitational. But it was anything but a normal day on the hill for the RMISA schools here at Kincaid Park (Nordic) and Alyeska Ski Resort (alpine).
In a day where the Nordic and alpine teams competed a mere 40 miles from each other, the conditions could've have been more opposite. The Nordic freestyle races were held under ideal conditions while the giant slalom races were cancelled due to poor snow conditions.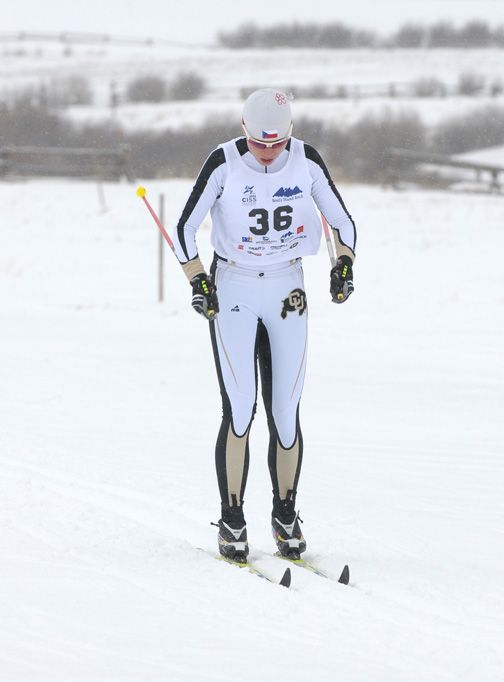 Rain throughout the day Wednesday and mild temperatures overnight left about a six inch crust of hard snow at the Alyeska Ski Resort and conditions worsened throughout the day. The women completed one run and the men made it through about 20 skiers before race officials cancelled the remainder of the first run and both second runs.
Because the first run of the women's race was completed, it will count as a race both for team scoring and NCAA qualification purposes. Because the men's race was cancelled before the first run was complete, for the scoring of the Seawolf Invitational, Saturday's slalom race will be doubled.
Utah's Jamie Dupratt became the fifth different skier to win a GS race wih her first run time of 1:03.00. She beat out Alaska Anchorage's Anais Urbain, who took second in a time of 1:03.44. Utah racked up 135 out of a possible 141 points by then finishing third and fourth as Julie Bordeau took third in 1:03.73 and Tii-Maria Romar fourth in 1:03.81. Colorado's Erika Ghent rounded out the top five in a time of 1:03.87.
Utah's 135 points topped host Alaska Anchorage's total of 115 as the only two teams in triple digits. New Mexico (89), Colorado (86) and Denver (82) were all then within seven points while Montana State (73) edged out Westminster College (71) by two points.
Meanwhile in Anchorage, the women's 5K interval start freestyle race started the days action and Colorado won the race impressively taking the top two spots individually. Eliska Hajkova won by 20 seconds over her teammate Joanne Reid with a time of 13:52.5 compared to Reid's clocking of 14:12.8. Reid edged out UAA's Jaime Bronga by six seconds as her time of 14:18.8 closed out the podium finishers. New Mexico's Clara Chauvet (14:21.5) finished fourth while Utah's Maria Graefnings rounded out the top five in a time of 14:30.6.
The Buffs tallied 120 points while Utah (105) and New Mexico (103) both hit triple digits and Alaska (98) just missed the mark. Montana State (90) and Denver (75) rounded out the team scoring.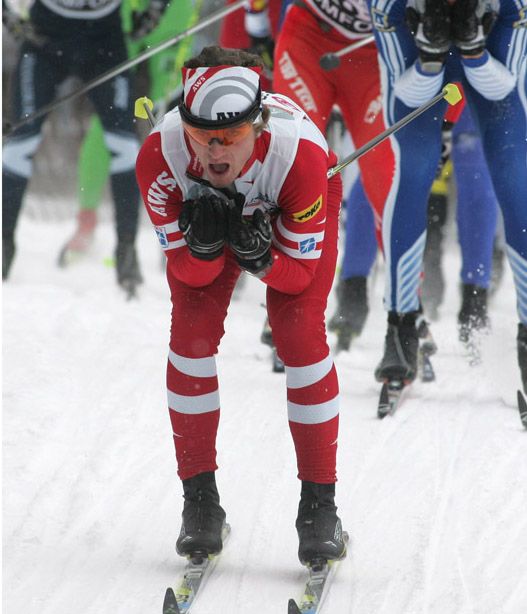 On the men's side in the 10K freestyle race, Montana State's David Norris completed a successful double loop of the course in a time of 24:28.6, topping Colorado's Rune Oedegaard by about 14 seconds (24:42.5). Oedegaard edged out Utah's Miles Havlick, who closed out the podium in a time of 24:47.5. Denver's Andrew Dougherty finished fourth in 25:12.9 with Montana State's  earning fith place in a time of 25:19.1.
Montana State edged Utah in the team scoring for the race, 119-116, with Colorado (107) right on their heels. Denver (92), UAA (84) and New Mexico (73) rounded out the team scoring.
In a meeting of alpine coaches after the conclusion of the crazy day, it was decided that an extra qualifier race will take place in Montana ahead of the RMISA Championships. The men will get a make-up race while the women will earn a seventh race to help qualify for NCAA Championships.
The schedule in Montana will now begin on Wednesday, February 22, with slalom races that were originally scheduled for the following day. Those RMISA Qualifier races along with Thursday's giant slalom make up races will both be FIS-U sanctioned. The RMISA Championships will then begin Friday with giant slalom races and conclude Saturday with slalom races. The RMISA Championships are not an FIS-U race but are sanctioned by the USSA.
Full results HERE.