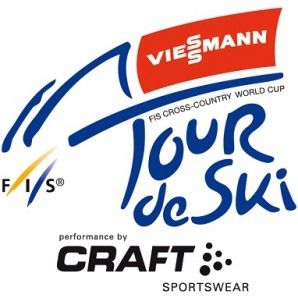 December 18, 2012 – Justyna Kowalczyk who is a top favorite for the Tour de Ski overall victory has confirmed her participation in the tour-opener on December 29, 2012 in Oberhof. The Polish skier won last year's Tour de Ski and finished second in the overall World Cup. Kowalczyk won the prologue in Oberhof 2011 before Marit Bjoergen of Norway.
In addition to the Polish national team, teams from Italy, Belarus, Russia and Romania have reported the names of their skiers. The Italian men should have some opportunities to get one of their starters to the top ten in the overall standings. The best Italian in the Tour de Ski last year was Giorgio di Centa 15th position.
Also, expected to be on or near the podium will be one of the strong Russian men with Alexander Legkov (5th), Maxim Vylegzhanin (8th place) and Ilia Chernousov (10th), three men in the top ten in the 2011/2012 Tour . The Russian women are also likely to have in their best skier Julia Ivanova. They finished second in the final statement of the Tour de Ski 2011/2012 13 team rank.
After the heavy snowfalls, a recent thaw took away some of the snow base. According to course Chief Christopher Gellert, there is enough snow remaining for the event to be held without concern. The race track currently has 40 centimeters of snow as a base. The Viessmann FIS Tour de Ski will be in Oberhof: 29.12.-30.12.2012.