February 06, 2012 (Stowe, VT)  – Dartmouth College all but locked up the overall win at the UVM Carnival on Day 2 (Sat., Feb. 4) with a plethora of top-10 results across all disciplines at both Stowe Mountain Resort and the Trapp Family Lodge. The Big Green leads with 675 points, UNH is second with 558.5 and Middlebury sits third with 538. Vermont, competing with a shortened alpine roster, is fourth with 493 points, but team position changes beyond the win are expected tomorrow when the carnival concludes with the freestyle Nordic races.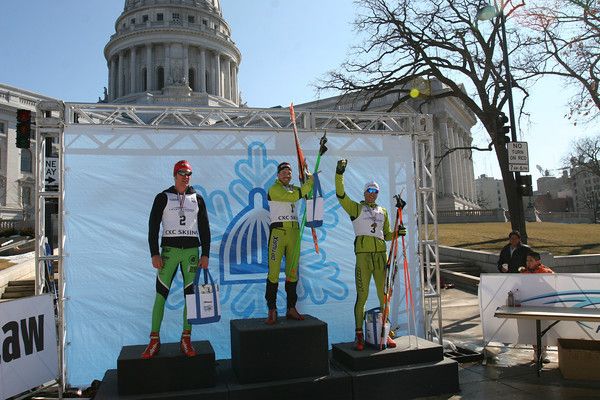 In the women's 5k classic at the Trapp Family Lodge, Dartmouth's Sophie Caldwell took the win and her teammate Annie Hart was third. Caitlin Patterson of UVM squeezed between them for second. The third scoring skier for Dartmouth was Erika flowers in seventh, ensuring the team win. Middlebury Panther Patrick Johnson secured his second victory of the season today in the men's 10k classic. Dartmouth's Sam Tarling was second and UVM's Franz Bernstein was third. Big Green skiers Eric Packer and Gordon Vermeer added critical team points in fourth and fifth, respectively.
Day 3
It was a picturesque bluebird day at the Trapp Family Lodge Sunday (Feb. 5) where Dartmouth claimed the overall win at the UVM Carnival with 916 points. On an impressive Nordic performance, Vermont rebounded from fourth place the previous day to finish in second with 735 points. Middlebury was a scant six points behind in third.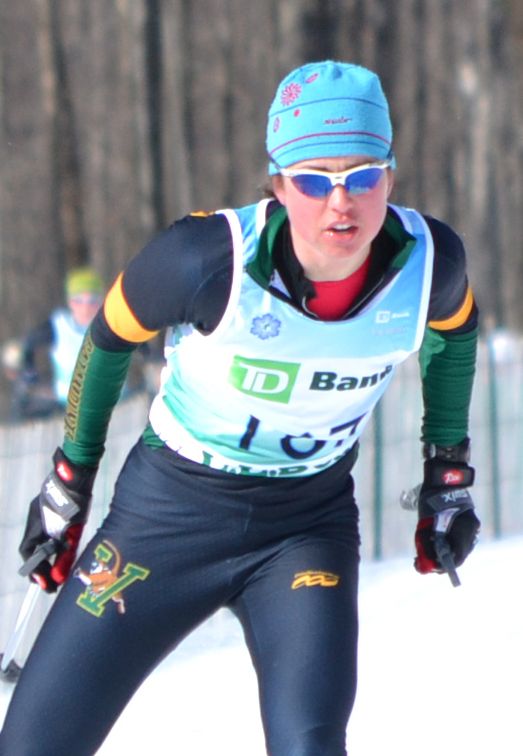 Vermont's Caitlin Patterson, whose last win came in the opening freestyle race at the Bates Carnival, grew weary of numerous second place finishes since and skated to victory in the UVM Carnival women's 10k freestyle race. "Sophie's [Caldwell] had the past three wins, so I wanted to come back with a reply. When I got here I was extremely excited just to ski, let alone race, because of the great atmosphere and our team energy." Caldwell of Dartmouth was second, her teammate Erika Flowers was third, and Catamount Lucy Garrec was fourth. The UVM women's positive energy enabled them to best the Big Green in team scoring for the race.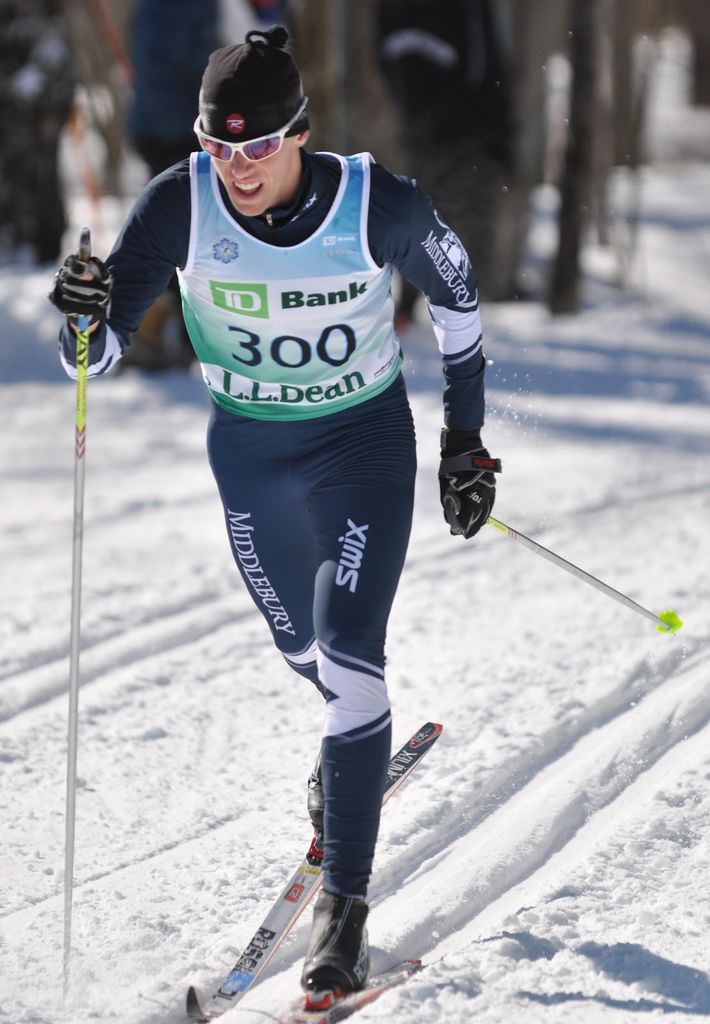 Middlebury's Patrick Johnson, the story of the weekend, skated to his second win of the carnival by a noteworthy forty-two second margin over Dartmouth's Sam Tarling. Johnson noted, "Every race right now, I feel like I have a good chance to win. This course has a long uphill finish, and I was definitely really tired at that point which means I was able to put everything out there." His fellow scoring Panthers finished eighth and eleventh. Franz Bernstein of UVM was third and his teammate Alexander Howe was fourth.
Final team scores at the conclusion of the UVM Carnival:
1. Dartmouth College – 916
2. University of Vermont – 735
3. Middlebury College – 729
4. University of New Hampshire – 698
5. Bates College – 534
6. Williams College – 512
7. Colby College – 576
8. St. Lawrence University – 441
9. Harvard University – 357
10. St. Michael's College – 300
11. Plymouth State University – 213
12. Bowdoin College – 137.5
13. Boston College – 111.5
14. Colby-Sawyer College – 106
15. University of Maine Presque Isle – 72