March 14, 2011 (Sovereign Lake, BC) – Sovereign Lake's annual 30km freestyle loppet became an international competition as Petr Pavol of the Czech Republic finished in first place. Renowned competitors such as US Olympians Leslie Hall and Laura McCabe, who had participated in the Sparkling Hill Masters World Cup but were ready for more racing, competed in the loppet as well.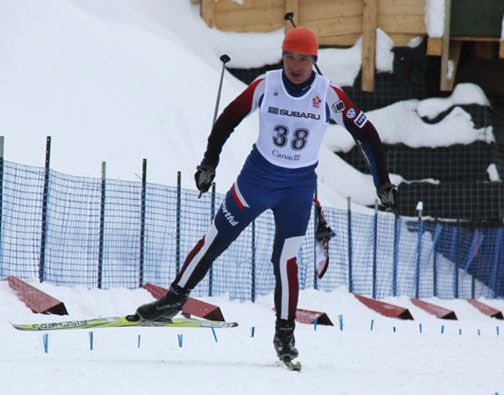 "He was looking forward to take part in this race as a finish or culmination of his results from the masters," said a translator for Pavol. At the MWC2011 Pavol scored two golds and one bronze.
"He was really disappointed that he didn't medal in the marathon race on the first day of racing so he was insisted on taking part in this one… he was trying to be first." Pavol finished his race in a time of 1 hour and 22 minutes.
For Pavol skiing in Canada at Sovereign Lake was a memorable experience. When asked of his impression of the ski area he smiled and commented, "Skiing at Sovereign Lake is the best skiing in my life. Really, really."
Pavol had new competition in the Sovereign Lake Loppet, as second place went to local skier David Harbocian who wasn't old enough to race as a master skier in the previous week of racing.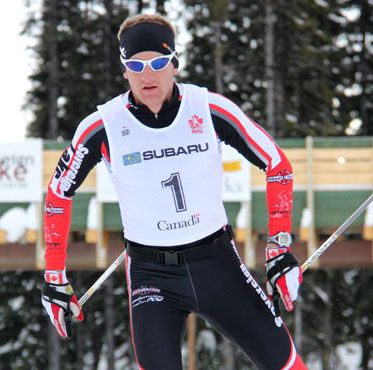 "We had a pack of five to eight people at the start, then we went down Silver Queen, some Czech racer decided to attack so I went with him for a few minutes and he decided to drop me," said Harbocian.
"There were a couple of sections where you would turn a corner and get a blast of head wind," added Harboacian. "Racing was great, so was the temperature… and the snow was fast."
Harbocian took the first place result in the men's 18-29 age category in the 30km race with a time of 1:25. The fastest women's time was American Olympian Hall with a time of 1:31.
In the men's 15km race the men's fastest time went to Jon Sader who finished in 49 minutes. In the women's category, Theresa Korobanik layed down the fastest race with a time of 1:02.
Gareth Williams topped the 7km field finishing in 23:58 and Dana Allen lead the women 30:50. Ian Oliphant and Keeya Corbett were first in the kids aged 7-9. Mitchell Bond and Sofie Steinruck were the quickest skiers in the six and under category.
Full results HERE.