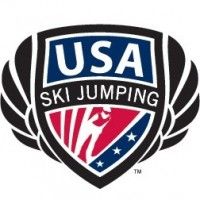 June 27, 2013 (Park City, UT) – USA Ski Jumping national team athletes will be sporting a distinctive look and one that will help them train in comfort and style, thanks to a new partnership announced today by the USASJ's Signe Jordet.
The Minneapolis-based manufacturer is one of the nation's leading sports clothing suppliers. WSI products are sold across the nation and around the world and they feature a wide collection from protective garments for sport to leisurewear. WSI products utilize unique technologies, wicking fabrics, and cutting-edge designs that enhance the modern sports experience. They are known for their high tech performance apparel, particularly for cold weather applications.
In making the announcement Jordet noted that this partnership will enhance training opportunities. "Our athletes train hard, year-round, and in all kinds of weather and WSI's special apparel line, designed just for us, will make sure that our jumpers are making that effort in both comfort and style. We are delighted to welcome WSI to our family of sponsors," she said.
WSI President Joel Wiens also said that this partnership with the USASJ is the result of a new outreach in the Snow Sports category, offering…."This company started in 1990 on our kitchen table, with a three-thousand dollar investment and with a lot of ideas. We've grown considerably since that time and now many top professional and collegiate sports team wear our products. Now that we are entering the Snow Sports market in a big way, it seemed only natural to partner with a team that knows a lot about training and competing in both summer and winter. With summer ski jumping on plastic to competitions in Northern Scandinavia in December, our products will help our ski jumpers train in comfort and style."
All WSI products proudly bare the "Made in the USA" label. A percentage of sales of all WSI/ USA Ski Jumping logoed gear will go to support the USASJ.
WSI products are available at fine retail stores around the country and on-line.  For more information and a complete look at the WSI line log onto www.wsisports.com.