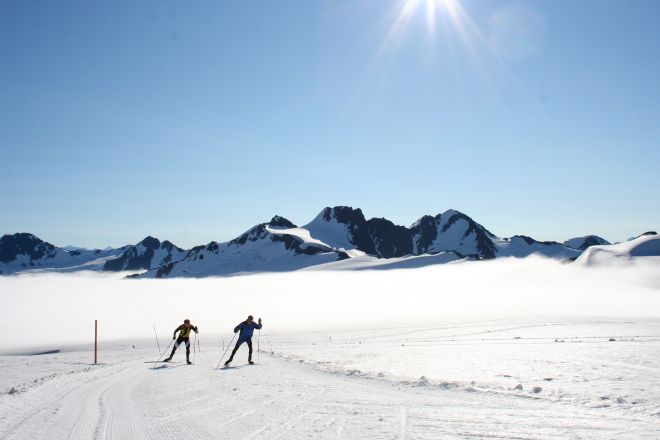 May 10, 2013 (Alaska) – This summer APU is hosting a masters on-snow ski camp at the Thomas Training Center on Eagle Glacier. Come experience glacier training like APU and US team athletes Kikkan Randall, Holly Brooks, Erik and Sadie Bjornsen, who use the method to extend their on-snow seasons.
"Skiers are made in the Summer"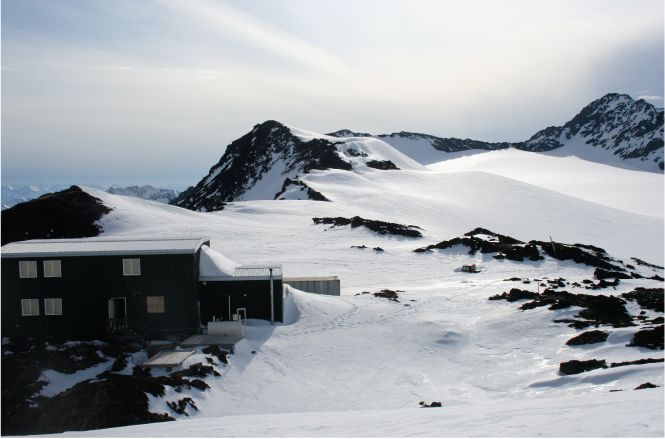 The camp is coached by APU Elite coach Erik Flora, Dylan Watts, and Calisa Kastning. Flora has coached at Olympic and World Championship levels, including the 2011 and 2012 Overall World Sprint Champion. Watts is long time APU Master ski coach and overall winner of the Tour of Anchorage. Kastning is an APU Master ski coach and coach of the APU Women's Master program. Snow camp will be from June 29 to July 3, including 5-6 ski sessions.
Camp includes classic and skate techniques. There is opportunity for participants to ski a lot, plus take part in technique discussion and video review. Cost $750. Includes skiing, coaching, housing, and food. Space is limited. Additional fee for helicopter transport.
Please contact Dylan Watts (dwatts@alaskapacific.edu) for registration and further information.