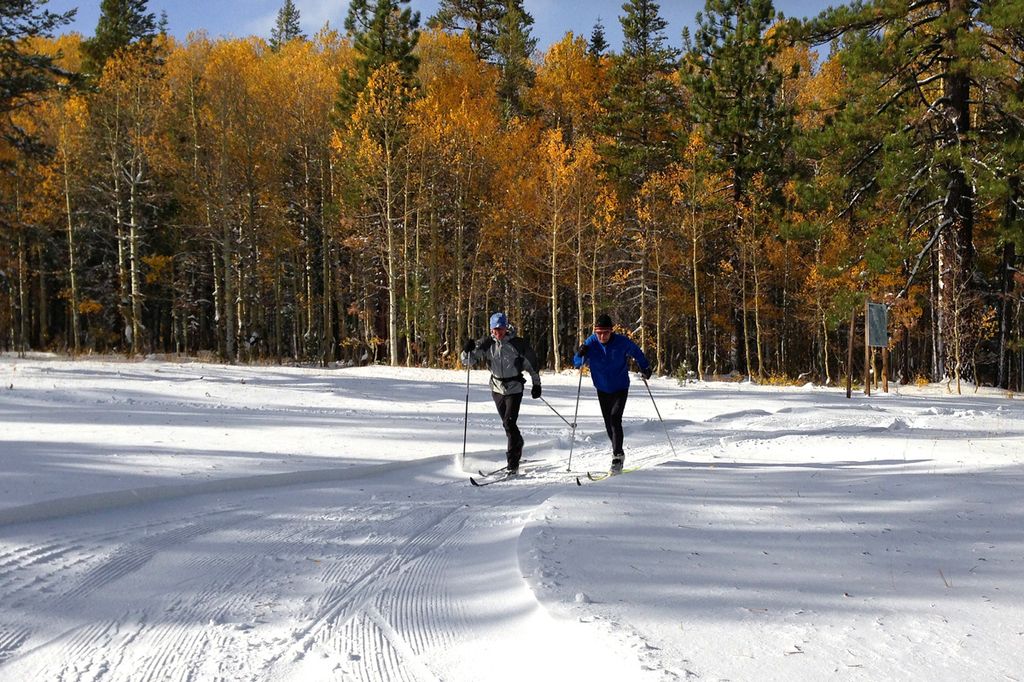 October 23, 2012 (Truckee, CA) – The Sierra Nevada is accustomed to long ski seasons. Point in fact, 2011 seemed like it would never end, with an XC ski race held on Fourth of July weekend at Auburn Ski Club on Donner Summit.
But early season October groomed skiing, while it does occur, is usually reserved for places like Fairbanks and West Yellowstone. Autumn 2012, however, brought such a significant late-October storm, it sent skiers around the region scurrying through the dust of their garages to find their sliding gear. Just a couple of days after a weekend of shorts and t-shirts, over a foot of snow fell in the higher elevations of the Sierra.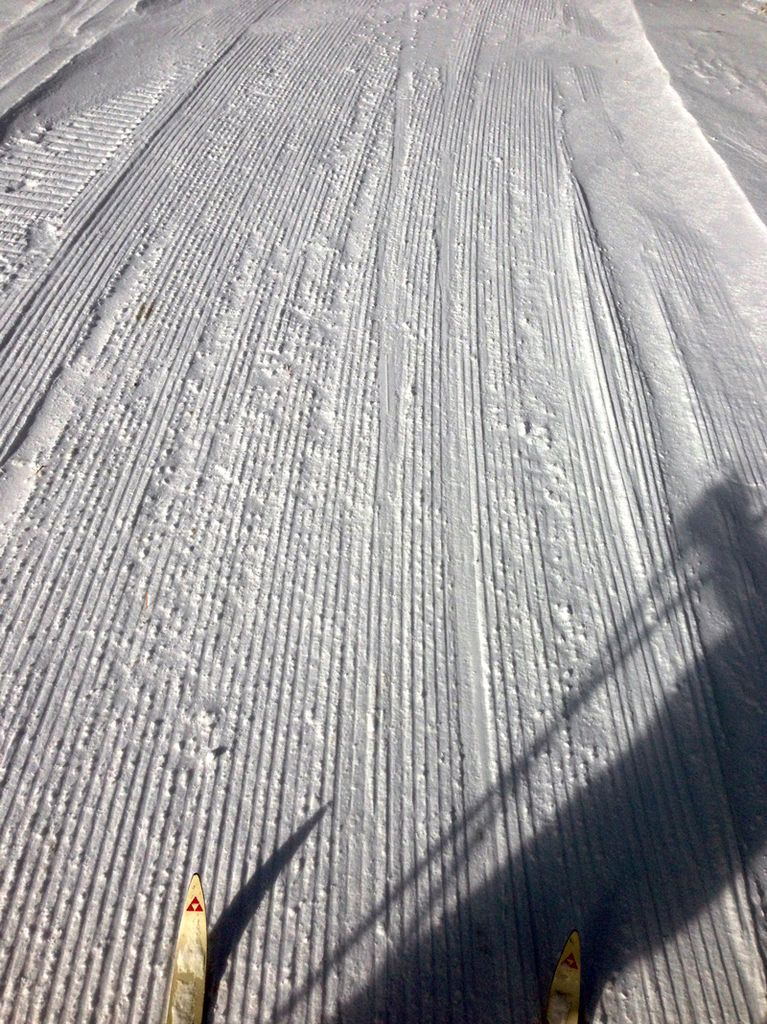 The site of next Spring's Super Tour Finals Competition, Tahoe Donner Cross Country Ski Area, began grooming earlier than at any time in its 27-year history. Not enough snow to send out the big machines, but the use of a new snowmobile-equipped roller and comb system put down almost 10 kilometers of grooming in the Home Range area of the resort.
And it's still snowing, with even a bit more forecasted for the next couple of days and possibly more next week. While this doesn't assure a smooth and continuous transition to winter, it certainly makes for some serious excitement (and fun) on the trails around Truckee and Lake Tahoe. Other local XC ski resorts such as Auburn Ski Club and Royal Gorge also experienced significant early snowfall.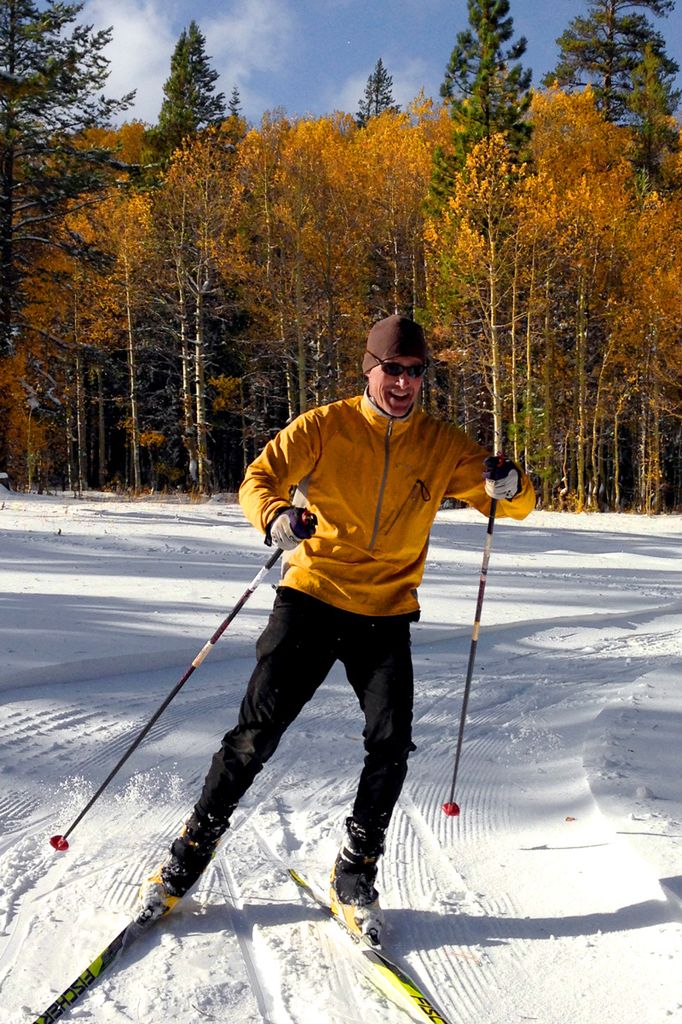 Tahoe Donner Cross Country will be one of the main hosts of the U.S. Ski and Snowboard Association 2013 SuperTour Finals and Distance National Championships, scheduled for April 2nd through April 11th, 2013.