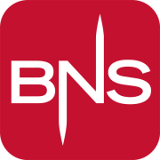 January 28, 2013 – While it sometimes doesn't feel like it with the lack of snow, we're jumping into the thick of the race season and there are a lot of events in the coming weeks. Over the next two months, Boulder Nordic Sport (BNS) will be providing race service around the United States, at Masters' World Championships in Asiago, Italy, as well as providing wax recommendations for a huge selection of races, big and small. Check bouldernordic.com for the latest wax recommendations and racing updates.
The BNS Service Team brings an superior level of experience and expertise to these events (including work at the Olympics, World Championships, World Cup and NCAA Championships). Our goal is to provide World Cup-level service so you can relax and prepare for your event, confident that your skis will be the fastest they can be.
BNS Race Wax Service is $85 for domestic events with a $10 discount for signing up early online. This service includes: full base preparation, HF paraffin, pure fluoro powder, top-coat, and structure; we always test extensively to determine the fastest wax and structures. Not only do you get fastest skis possible prepared by professionals, but you don't have to lug around your wax gear or buy expensive waxes. You can relax and prepare for your race while your competitors stress about their skis and spend hours on their feet waxing.
If our service staff is not at your race or you prefer to wax your own skis, no problem – just check bouldernordic.com for our latest wax recommendations and/or visit us on-site at the BNS Mobile trailer to pick up the waxes and tools you need to complete the job.
BNS Race Service Director and two-time SuperTour champion David Chamberlain just hit the road in the BNS Mobile trailer heading for the Midwest. Look for David at these races:
– Noquemanon Jan 26
– City of Lakes Loppet Feb 2-3
– Mora Vasaloppet Feb 10
– American Birkebeiner Feb 23
BNS founder Nathan Schultz, will be covering:
– Colorado Governor's Cup Jan 26
– Master's Nationals in Sun Valley Jan 30-31
– Boulder Mountain Tour Feb 2
– The Owl Creek Chase Feb 9-10
– World Masters in Italy Feb 15-22
– Snow Mountain Stampede March 2
We will also be covering local events and offering race wax service out of our shops in Boulder, CO and Portland, ME, so bring your skis in and we'll make them fast.
Also, to help you save on the cost of shipping your skis to our Boulder location, skis can be dropped off for stone grinding at the Boulder Mountain Tour, the American Birkebeiner, and any events BNS is covering in Colorado. We can also deliver skis to races if you need some fast new boards or grinds before your big event. Enjoy the racing, and let us know how we can make it more fun for you!