March 12, 2017 (Kontiolahti, Finland) –  Team USA claimed a strong 8th in the Mixed Relay as France triumphed over Germany at 11 seconds behind with the Ukraine in third at 27.1 seconds back. Russia finished fourth, 57.8 seconds back , while Norway was fifth. Canada had a tough day on the range finishing 22nd.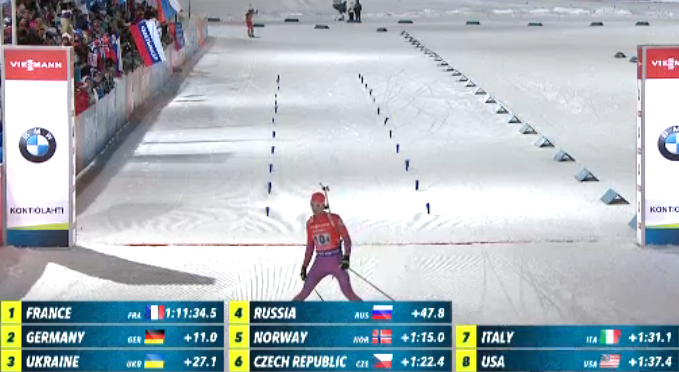 Clare Egan, Joanne Reid, Paul Schommer and Sean Doherty used nine spares and suffered one penalty while Canada's Emma Lunder, Megan Bankes, Scott Gow and Brendan Green used 15 spares with two penalties.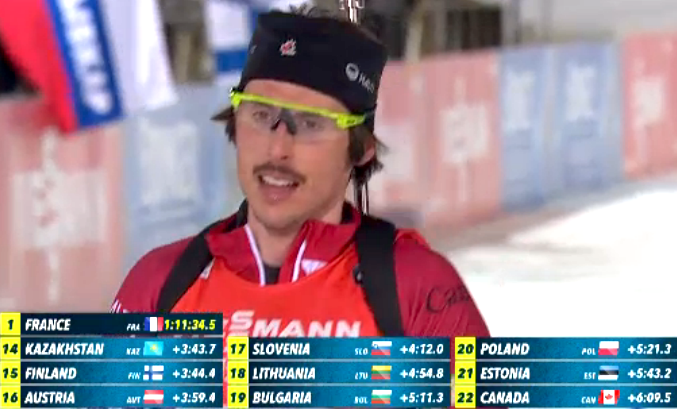 The French team of Marie Dorin Habert, Anais Bescond, Simon Desthieux, and Quentin Fillon Maillet used nine spare rounds on their way to victory. Germany needed 10 spares while the Ukraine used only six rounds to land third on the final podium.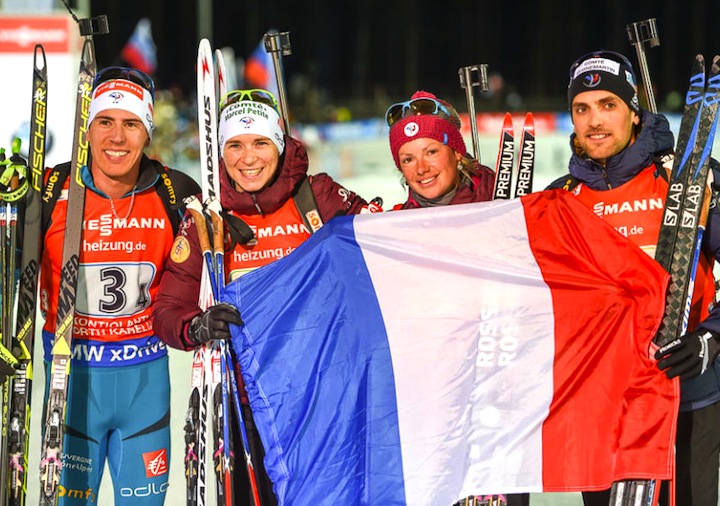 Dorin Habert was happy to win without French ace Martin Fourcade on the team. "I am very happy about all of my teammates races too. It's a race without Martin, it is perfect to show that we can do very good race all together without him."
Results here.