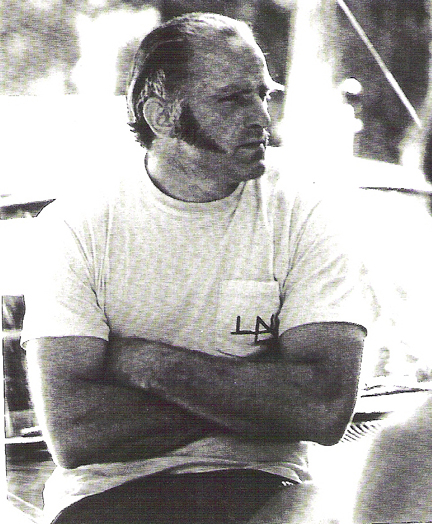 April 03, 2017 –
No-Wax Skis
– About 3-4 years ago I started looking for some no-wax skis that would work in most conditions, so when I went skiing I wasn't fussing around with the wax of the day or wasting all kinds of time testing and not working out. I thought, mohairs would do the trick and went exploring.
Some things I learned along the way were "cheap buys cheap", and the industry hasn't fully committed to this direction yet but it's getting there. In addition, I'm starting to believe that mohair has the potential to fit more snow conditions than any other no-wax base.
This past fall I got a pair of Fischer 207 Twinskin Race model skis that were camber tested to fit my weight. This pair of skis were an exact replica of Bill Koch's mohair skis that he used in the 1976 Olympic Relay Championships on the 3rd leg. Here are a few more things I have learned about mohair and its future:
– Your ski has to be put on a beam tester to measure the ski for your skiing weight
– Mohair strips can be manipulated, shaved, waxed, replaced with p-tex candle
– It was critical for me to have a plate-mounted binding to be able to move the binding forward and back to change the location of the kick pocket.
I have skied a number of days where conditions and snowranged from dry to wet and have had – I hate to say it – great glide and kick. Remember Kochie proved this in the Olympics over 10km on a glazed/wet track and put the US Team into 3rd place. I did a short 5km race at the Gatineau Loppet in February and my skis were perfect.
Yes, I have changed the binding location a couple of different times, and have shaved the mohair – I WILL HAVE MORE ABOUT ALL THIS IN THE FUTURE.
Birkie Future – As you know the race was not held this year, and the decision to cancel was held until the last minute. There were warning e-mails and announcements with a potential storm on the horizon – regardless about 10,000 dedicated Birkiebeiners showed up anyway.
In the 70s and 80s I went through this scenario as I was Tony Wise's Technical Adviser during those years. One year the call to find snow was me flying in a helicopter all over the "Upper Peninsula" – nada, no, nyet – there just was no snow to be find. Another year we ran 6-7 mini-Birkies in the alpine area and the bowl. As the last race that day finished just before dark it began snowing and snowing till we had a enough snow to hold the real Birkie for that year, two weeks later.
I check the Birkie web cam 100s of times every year and the week before the race this year I would have said, forget IT despite a possible storm in the forcast.
All of this leads to one direction for the immediate future – SNOWMAKING – the only questions being how soon do we start and how much trail do we do.
My solution with the limited knowledge, I may have, is a pipeline between the two trails north to south to DBL 00 or a bit more – with hydrants out to each trail every 5km – stockpile the snow and push it periodically to cover the trail with at least 2-ft of man-made snow. Put in pumping stations at both ends – start at the 25km point and then turn around and return to the start area on the opposite trail – you will end up with 50km of racing trail.
One other consideration I would throw out is to do a 2-day event – classic one day and skating the second day – to take the stress off of the finish (new) and start areas. Like I say I've been there, and the Birkie Fest as great as it was this year – people are here to race – that's the bottom line.
The past few years in Europe have more than demonstrated completely man-made snow applications to get a great majority of World Cup and World Loppet races run – weekend after weekend.
The fund-raising focus could be called – "Save The Birkie"!
Old Adage – I'm sure it is the same now-a-days as it was back in the 70s and 80s – 10km for women and 15km for men are actually considered sprinting distances so you better be stepping out of the starting gate doing a "mach schnell" tempo. This winter I read of one of the US ladies talking about working her way into the 10km she was to race the next day – too bad, as this left her a number of places further back in the results than she expected.
Noah Hoffman MIA – I hoped to see Noah at the US Nationals this week but was not overly surprised to find "no Hoff" as he's had a tough season. Remember, two years ago he won the World Cup pursuit race in Ruka, Finland, to open the season with many encouraging results that year.
It doesn't look like increasing his training hours from 650 to 1,000 hours paid off – too big a leap it seems. I really hope he's going to continue on to the 2018 Olympics – it would be a shame if not – as he's nearer his goal than he may think.
May 1st is the start of a new training season for Noah and everyone else. Take stock of things and make appropriate changes – even big ones – to get your skiing back on track. Athletes need to shake things up sometimes to get moving in the right direction – coaches, venues, diet, training program and hours – EVERYTHING IS ON THE TABLE.
Look at some of the successful great programs out there like SMS, the newly crowned mixed relay champs based in Vermont. Could that team be right for you Noah? Does having fun training and living with new teammates and not having to think about supporting your own training or content sound good? Get in the van, head out and do the workout AND get refreshed with new approaches, venues and methods. Whatever you decide we want to see you in Pyeongchang.
YOU OWE IT TO YOURSELF – WE KNOW IT IS IN THERE – LETS SEE YOU PULL IT OUT OF YOURSELF!! YOU CAN DO IT!!!!
Tad Elliott??? – After being at the World Championships in Lahti, Finland and having some very credible results, the only way he doesn't show up in Quebec City in my mind, is he turned it down – and I'm sure that didn't happen! He's been in Fairbanks solidifying his place on the team I hope for his sake! The last 3- 5 years have sure tested this guy.
Take No Prisoners – Which athlete/skier is this kind of a skier – my favorite – Jessie Diggins – there is no BS in her approach to being a racer. She looks at all the variables that are attached to this sport, evaluates them, puts them in her perspective and then integrates them into her program her way.
For me the only thing she might do to move things forward a bit is write less about her technique which has been going in the right direction for me – her mentality and physical strength overpower what ever she thinks she may lack in technique. STAY HEALTHY!!!!
CANADA$$$$ – The Canadian program has taken some Cdollar hits over the past few years and I'm hearing that many of the extraneous athlete/ skiers at the recent WCup in Quebec City had to pay their own way.
Time to review and trim the payroll is my suggestion for new CEO Shane Pearsall, the second in two years. When the dust settles back in Canmore pls check the masthead which some say is a bit top heavy along with some replication. Less is more – maybe even 6 digits of C$ could be made available for your programs and athletes.
Alex and Jessie GREAT YEAR FOR YOU BOTH!!!!!!!!
THAT'S THE WAY I SEE IT!