May 05, 2017 (Norway) – Therese Johaug was notably absent on the roster of the recently announced Norwegian team for the 2017/18 season but the currently banned Norwegian star is slated to return in mid-to-late November when her sanction apparently ends and she will likely have a spot on the squad according to an Inside the Games report.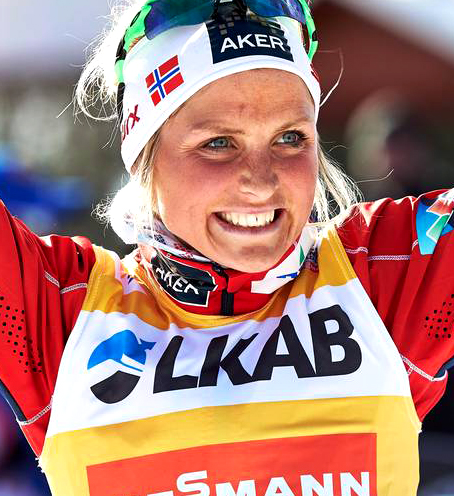 "Therese is not part of the team now," said Vidar Löfhus, national team manager in an interview with Norwegian station TV2. "But she will step into the squad when she has served her sentence."
Yet Johaug's situation is far from clear. While supporters hope her ban for testing positive for anabolic steroid clostebol while training in Italy in September of last year, will end in Nov. as handed down by the Norwegian Olympic and Paralympic Committee and Confederation of Sports' (NIF) Adjudication Committee, the International Ski Federation (FIS) feels her 14-month sanction was too lenient and has launched an appeal to the Court of Arbitration for Sport (CAS).
Johaug claims to have used the banned substance inadvertently via a sun cream despite packaging clearly marked with the word "doping" that was wrongly given to her by a team doctor. Apparently the the Olympic gold medalist and seven-time world champion has a long-term contract with the Norwegian Ski Federation.
Read more here.