August 01, 2017 (Norway) – The case against Nordic superstar Therese Johaug for her 2016 doping conviction has been postponed until August 18 by the International Court of Arbitration for Sport (CAS) reports Norwegian news source Aftenposten.
The ruling was originally scheduled to be delivered a few weeks after her "Day in Court" on June 6. At issue is whether Johaug will be able to compete at the 2018 Olympic Winter Games from Feb 5-25 in PyeongChang, South Korea.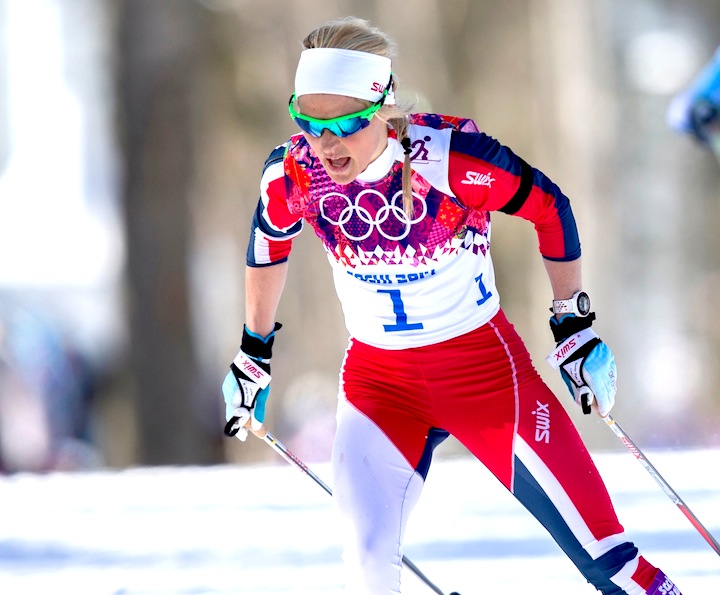 The Norwegian Olympic tribunal handed Johaug a 13-month suspension after traces of the anabolic drug clostebol were found in her urine resulting from the use of suncream containing the banned steroid during a training camp in Italy last year.
It was determined that Johaug was not completely responsible as the cream, despite having clear warnings on the packaging, was approved by the Norwegian team doctor who has since resigned. Yet the International Ski Federation (FIS) found this too lenient and, at her June court hearing, appealed to the CAS arguing for a 16 to 20-month suspension which would nullify her participation at PyeongChang 2018.
If the more lenient 13-month ban currently in place is upheld Johaug can return to the competition this November in time for the start of the FIS World Cup season. The suspension prevented her from defending her World Cup title in 2016/17 now in the hands of fellow Norwegian Heidi Weng.
Johaug apparently spent three weeks in Aspen, Colorado, this summer on a training holiday with Ingvild Flugstad Østberg. "She had a great time combining a vacation and training together with Ingvild. It was a nice workout, but she also thought it was great to get back home," her manager, Jørn Ernst, told Langrenn.com.
"As I understand, CAS has announced that they have requested a deadline for August 18," said Johaug's lawyer, Christian B. Hjort, in the Aftenposten report. Holt did not speculate as to the reason for the delay adding, "I have not been in touch with her in a while, but she is prepared for a little wait."
Johaug, who turned 29 in June, is an Olympic and Nordic Worlds champion, winning gold in the 4x5km relay at the 2010 Olympic Winter Games in Vancouver followed by individual silver and bronze medals in the 30km FS and 10km classic races respectively at Sochi 2014. She has won gold seven times at the FIS Nordic World Championships and twice won the overall World Cup title.
Aftenposten report here. (Google translation)
Johaug's June 6 Day in Court here.
SkiTrax 2016 report on Johaug here.