March 12, 2017 (Jackson, NH) – The University of Utah recorded the most points in Saturday's Nordic Freestyle races at Jackson Ski Touring Center to win the 2017 NCAA Skiing Championships title. It is the Utes' 11th national ski championship and the first since 2003.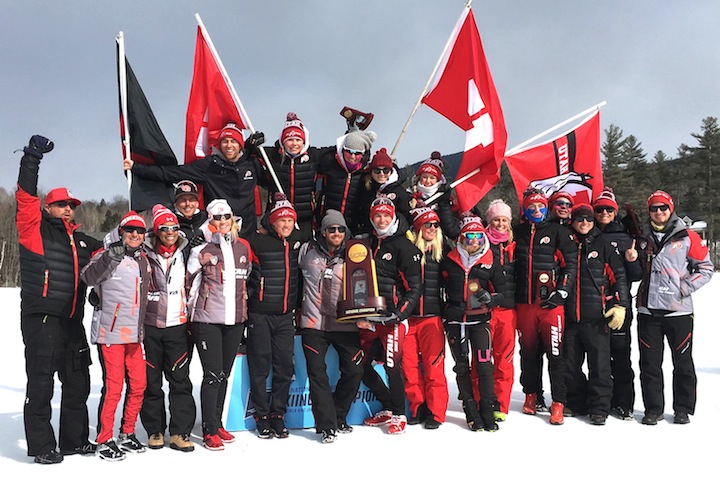 Utah amassed 157 points on the fourth and final day of the NCAAs to climb from the runner-up position to the top of the standings with a four-day aggregate total of 541.5 points. Led by individual champion Martin Bergström, the Utes were top scorers in the men's 20-kilometer Freestyle (84 points), and they tallied the second-best team score in the women's 15k free (73).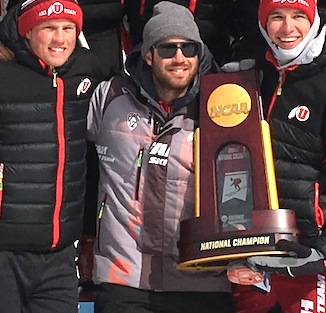 The University of Colorado tallied 148 points in the Nordic free races to finish as runner-up for the second consecutive year with 525 points. The University of Denver, last year's cham- pions which entered Saturday in first place, compiled a total of 524 points to place third.
Headlined by individual champion Petra Hyncicova, Colorado registered the top team score in the women's 15k with 77 points; the Buffaloes had the third-best total in the men's free with 71 points.
There was no movement at 4-8 in the standings with Dartmouth College (400 points), University of Vermont (355), Montana State University (320) and University of New Mexico (188.5). Host school University of New Hampshire moved up one spot to No. 9 with 146 points and Colby College finished strong on Day 4 to climb into 10th place (142.5).
Men's 20k Freestyle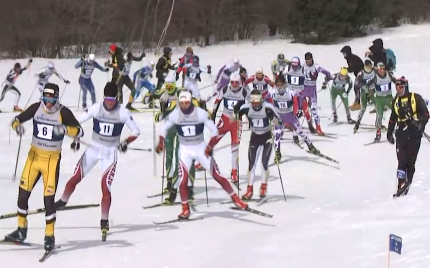 The lead pack of five skiers finished within a two-second span and Bergström, a Utah freshman, was first across the finish line with a time of 46 minutes, 2.8 seconds to capture his second NCAA individual title; he also bested the field in Thursday's 10k classic race.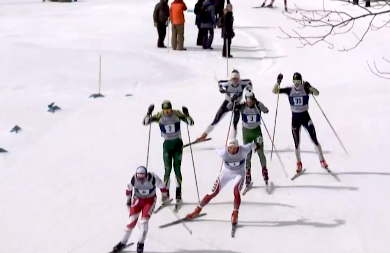 Colorado's Mads Stroem edged Denver's Moritz Madlener at the finish line by the slimmest of margins for second place. Stroem, an eight time All-American with seven First Team honors, was timed in 46:03.3 while Madlener had a mark of 46:03.4. Petter Reistad, another CU skier, covered the 20k course in 46:04.0 and was followed closely by Dartmouth College's Fabian Stocek in 46:04.7.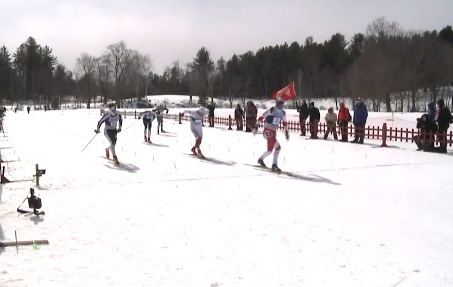 The All-America Second Team is comprised of Adam Martin (Northern Michigan University), Dag Frode Trolleboe (Denver), Martin Mikkelsen (Utah), Luke Brown (Dart- mouth) and Kevin Bolger (Utah).
Less than two seconds separated teammates Mikkelsen and Bolger, and the photo finish between Brown (46:51.8) and Bolger (46:51.9) was in favor of the Big Green.
Seven of these Freestyle All-American skiers also earned a spot on the classic All-America Team. In addition to Bergström, Madlener and Reistad raced to a pair of First Team accolades; Madlener is a seven-time All-American with six First Team performances. Stroem, Martin, Trolleboe and Mikkelsen were the other Nordic skiers with two All-America finishes this year.
All three Utah Freestyle skiers were All-Americans. Colorado, Dartmouth and Denver had two apiece.
Women's 15k Freestyle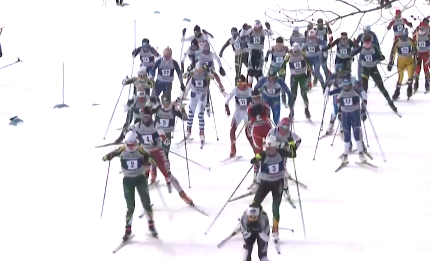 Hyncicova, who won Thursday's 5k classic by almost 20 seconds, had another dominant winning effort in the 15k Freestyle as her winning time of 39 minutes, 21.6 seconds was 21 seconds faster than that of runner-up Alayna Sonnesyn of Vermont, who crossed the finish line in 39:42.7.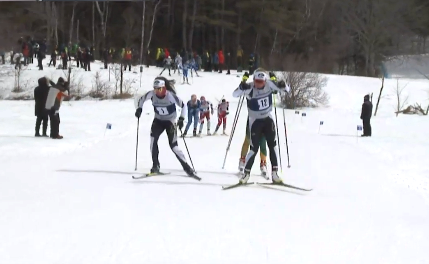 Colorado's Christina Rolandsen also finished on the podium with a third-place effort of 40:00.5.
Anika Miller (Montana State University) and Merete Myrseth (Utah) complete the list of the All-America First Team.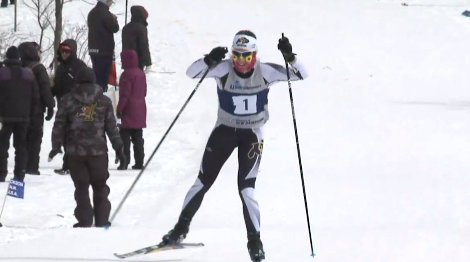 The Second Team is Guro Jordheim (Utah), Johanna Talihaerm (Montana State), Sarissa Lammers (University of Alaska Fairbanks), Lizzie Gill (New Hampshire) and Hannah Miller (Bowdoin College).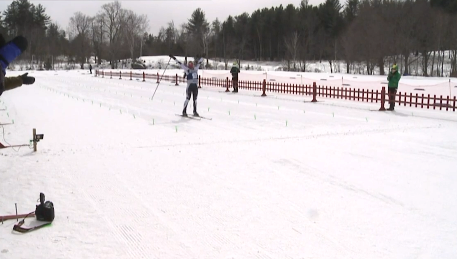 Hyncicova, Sonnesyn, Rolandsen and Myrseth were all First Teamers in Thursday's classic event, as was Jordheim. UNH's Gill capped her collegiate career with a pair of ninth-place finishes – and therefore two Second Team accolades.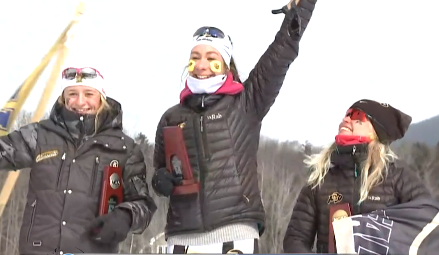 Colorado, Montana State and Utah all had two All-American skiers in the women's 15k free.
NORDIC OVERVIEW
Utah recorded the highest combined score in the four Nordic races with 322.5 points. Colorado was next at 296. The only exception was Vermont in 2012.
NCAA NOTEBOOK
A school from the Rocky Mountain Intercollegiate Ski Association has now won each of the last five NCAA titles and 9 of 10.
Utah's 11 titles were in 1981, 1984, 1984, 1986, 1987, 1988, 1993, 1996, 1997, 2003 and 2017.
Colorado has finished in first or second place seven times the past decade with three titles and four runner-up finishes; that total is higher than any other school. Denver is next with six top-two finishes (1st-5; 2nd-1) since 2008.
Men's freestyle here.
Women's freestyle here.
Overall Standings here.