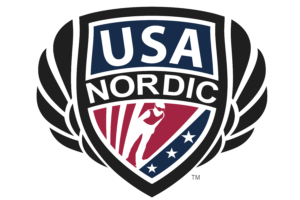 June 23, 2017 Park City, UT – As the summer training season begins and athletes all over the world lay the groundwork for the upcoming Olympic season, USA Nordic has officially named their Men's teams for the 2017/2018 season.
Kevin Bickner will lead the Men's Ski Jumping team as the only athlete to qualify for the A Team. Bickner had his best season last year, setting the new US distance record at 244.5 meters, and recording multiple top 20 World Cup finishes. A man of few words, who prefers to focus on his training rather than focus too far into the future, Bickner said that he's "excited for the upcoming season."
As for Nordic Combined, the team will once again be led by team stalwarts and brothers Bryan and Taylor Fletcher. The Fletchers, who have both represented the US in multiple Olympics past, will lead a strong team of younger skiers as the Nordic Combined team looks to recapture the strength and form that they showed in Vancouver in 2010.
The complete teams are as follows:
Ski Jumping
A Team:
– Kevin Bickner
B Team:
– Casey Larson
– Michael Glasder
– William Rhoads
C Team:
– AJ Brown
– Nicholas Mattoon
Nordic Combined
A Team:
– Bryan Fletcher
– Taylor Fletcher
B Team:
– Adam Loomis
– Ben Berend
– Ben Loomis
– Jasper Good
– Stephen Schumann
C Team:
– Grant Andrews
When asked how he felt about the team going into PyeongChang, Team Director Clint Jones said he was also excited about the momentum from last season: "We've got a good, young team. They had a few strong results toward the end of the season last year and we're looking to build on those going into an Olympic year."
For more information, contact info@usanordic.org.