December 16, 2017 (Annecy-Le Grand Bornand, France) – The USA's Lowell Bailey shot clean to leapfrog 21 spots into 14th place at the finish of the men's 12.5km Pursuit in Annecy-Le Grand Bornand as Norway's Johannes Thingnes Boe earned his fourth consecutive victory this season also with clean shooting in 32:52.7.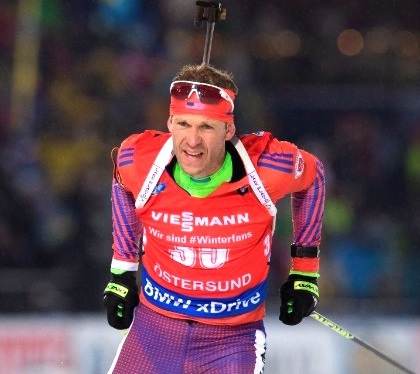 Once again Boe outdistanced his French rival Martin Fourcade by 1:01.4 as the Frenchman suffered two penalties. Third place went to Russia's Anton Shipulin with one penalty at 1:10.5 behind Boe.
Tim Burke (USA) had three penalties and finished 26th while Canada's Scott Gow was 27th with four missed targets followed by his brother Christian in 29th with one penalty. Sean Doherty (USA) was 30th with three penalties and his teammate, Leif Nordgren, placed 48th also with three missed targets.
Results here.