February 11, 2018 (PyeongChang, South Korea) – The USA's Lowell Bailey battled through gusty winds to 33rd in the Men's 10km Sprint Biathlon with one penalty as Arnd Peiffer of Germany cleaned for the gold at the Alpensia Biathlon Centre.
Michal Krcmar of Czech Republic won the silver medal, also with clean shooting at 4.4 seconds back, while Dominik Windisch of Italy captured the bronze medal with one penalty at 7.7 seconds behind Peiffer.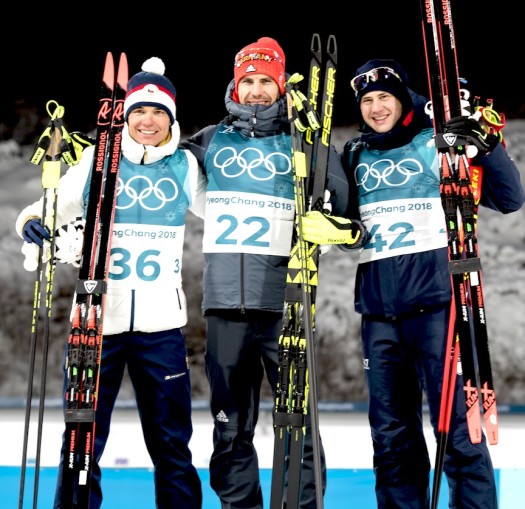 The top Canadian was Nathan Smith in 44th also with one missed target. Tim Burke was 47th suffering four penalties while Leif Nordgren finished 58th with two penalties as all four North Americans qualified for tomorrow's pursuit.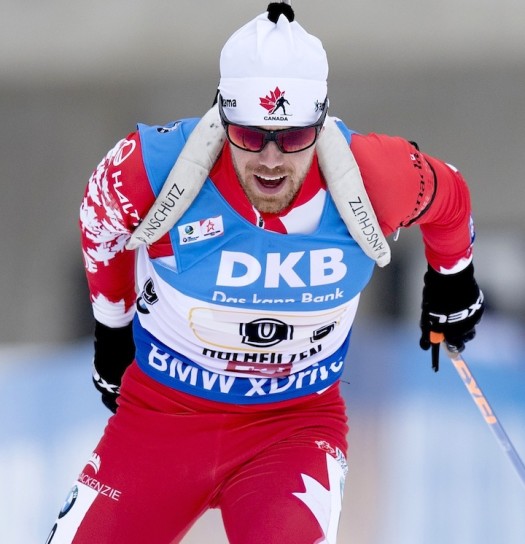 Canada's Scott Gow was 61st with four missed targets followed by Christian Gow in 62nd with three penalties,  Sean Doherty (USA) was 65th with four penalties and Brendan Green (Can) was 82nd also with three penalties. The trying conditions resulted in only four men in the 87-man field cleaning all 10 targets.
"I had a good performance on the range, I was happy with the shooting but, unfortunately, I just didn't have it in the legs," Bailey said. "I just haven't had the ski shape that I had last year. I haven't gotten the speed going this year and that's the way biathlon is. It wasn't a bad race. I had a really good first lap, I just didn't have it on the second and third laps. With any luck I'll feel better and better as the Games go on."
Results here.