February 11, 2017 (Hochfilzen, Austria) – The USA's Lowell Bailey, a 3-time Olympian, put together a phenomenal performance today for the best-ever finish by an American in a 10km sprint at a world championships with a fourth-place result on Saturday at the IBU Worlds in Hochfilzen.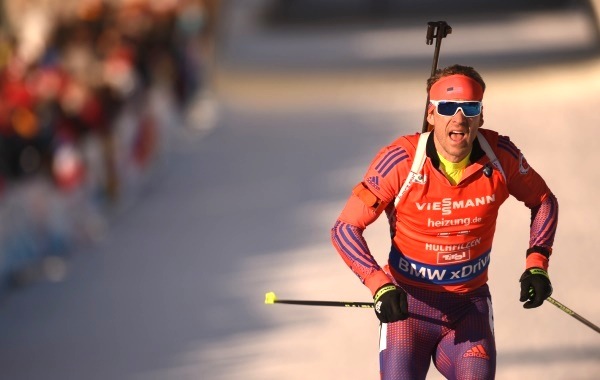 Bailey shot clean and skied fast to finish 29.5 seconds out of first, and only 6.4 seconds off the bronze medal position. His fourth is the third-best American finish overall at the IBU World Championships – previously Josh Thompson won silver in the men's 20km individual in 1987 and Tim Burke achieved the same result in 2013.
Benedikt Doll of Germany shot clean to take the gold in a time of 23.27.4 for his first individual World Championships title. Doll unseated Martin Fourcade (Fra) and then waited for Johannes Thingnes Boe, who also shot clean, as the Norwegian battled through the final kilometers, but crossed the line 0.7 seconds short settling for second. Fourcade struggled on the range as did most of the French team and others today, missing one shot in prone and one in standing, yet still skied fast enough to hold on to the bronze.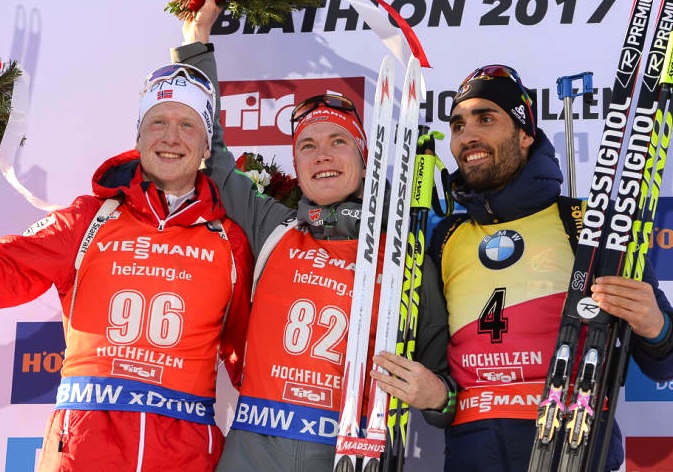 Warmer weather of 5 degrees Celsius greeted the men as 102 athletes took to the course for the race start while sunshine continued to grace the venue for a third day in a row.
Although he planned on retiring after last season, Bailey said, "Through a twist of fate I ended up being able to continue, and I'm really glad I was able to." His second-fastest time on the range put him in a strong position, as only four out of the top ten shot clean.
"My strategy was to just stay aggressive and decisive with the shots. This is a tricky range but I felt confident with how I was reading the wind," he continued. Bailey will be right in the mix for the medal hunt in Sunday's 12.5km Pursuit race. "The pursuit is one of my favorite races. There's a lot of tactics and, of course, the shooting is really important. I've trained my whole career for this so I'm really happy to be there."
Six other North American men finished in the top-60 in today's Sprint, and will join Bailey in the Pursuit. Canadian Scott Gow had a solid 25th place finish, with a single miss in both prone and standing to finish at 1:22.4 behind Doll.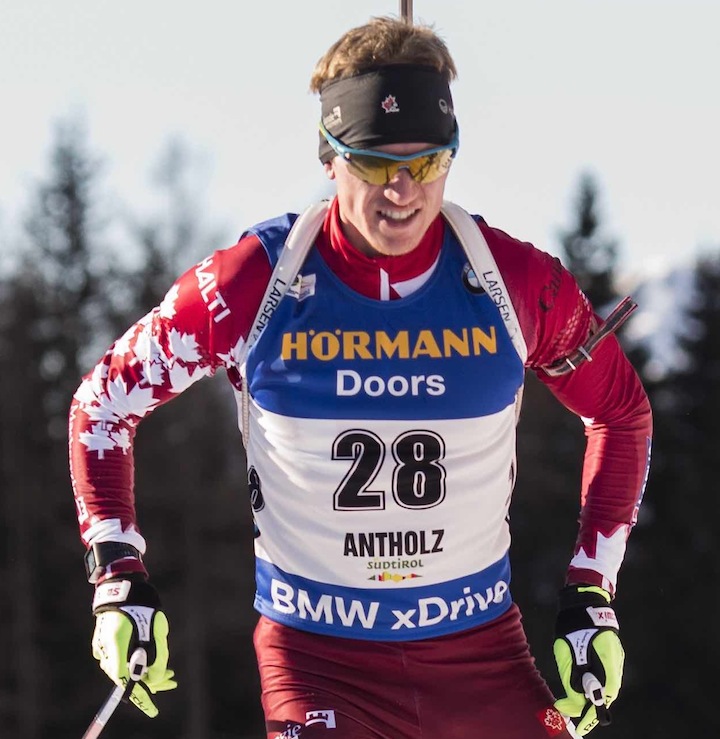 "My skiing was very strong, probably the best of the season and despite my shooting was able to get into the top-30 today which is the minimum I was hoping for," said Gow. "The range was very manageable. The wind was slightly variable, but for the most part easy to control. The nerves got the best of me, and I was not able to get out of my own head in both of my misses."
Finishing one place and 1.9 seconds behind the Canuck was Lief Nordgren of the USA with a single miss in standing. Christian Gow, younger brother of Scott, shot clean for a 32nd place finish at 1:30.6 back.
The final three North American athletes to qualify for the Pursuit were all bunched within less than three seconds of one another. Brendan Green of Canada missed only one shot in prone, clocking in 1:36.4 back for a 38th-place finish.
Sean Doherty finished in 39th and 1:37.7 back, missing two in prone and cleaning in standing. This was Doherty's career-best finish in three appearances at the World Championships, but he remains wanting. "Today's race was a tough one. It's frustrating to throw it away on the range when the skiing is going well, but I'm looking forward to hunting people down tomorrow," said Doherty.
American Burke finished in 40th at 0.9 seconds behind Doherty having missed two shots in standing and struggled with his skiing, commenting, "I felt very empty today. Hopefully I will feel better with each race."
Macx Davies of Canada finished in 79th position with a time of 26:20.8, with two misses in prone and one miss in standing.
Results here.
Racing continues tomorrow with both the men's and women's Pursuit competitions.