January 06, 2018 (Oberhof, GER) – American Tim Burke raced to 14th in the men's 12.5km Pursuit on Saturday with three penalties at 29.5 seconds behind winner Martin Fourcade of France.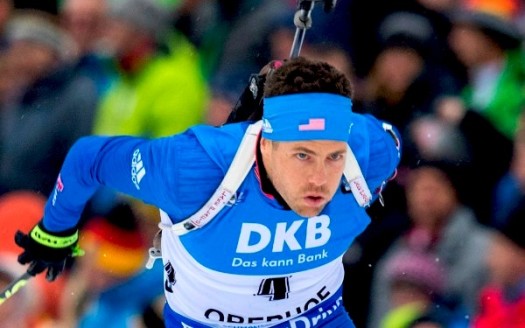 Fourcade, with a single penalty on his first shot of the day, took the victory in 30:49.5. Johannes Thingnes Boe of Norway, with three penalties, finished second, 6.3 seconds back, while his brother Tarjei placed third with clean shooting, 30.9 seconds behind Fourcade.
Christian Gow was the top Canadian in 21st with one penalty followed by his brother Scott in 50th with six missed targets. Fellow Canuck, Brendan Green, finished 54th with three penalties.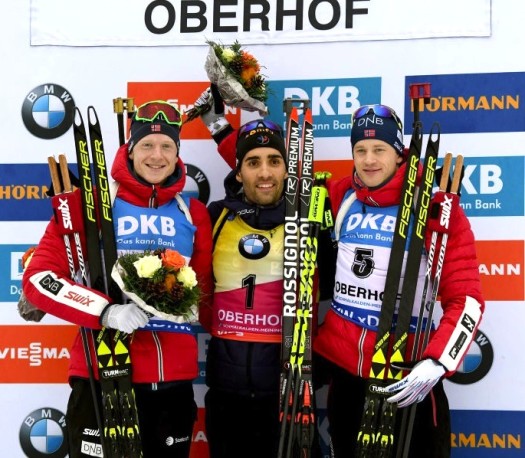 "Overall, it was another solid race for me, but I would sure love to have that second prone stage back," said Burke. "I felt in control but just missed. That's how biathlon goes sometimes. I felt good on the ski course again and was able to push on the last loop, which I will take as a good sign for the next races."
In the women's 10km Pursuit Anastasiya Kuzmina of Slovakia led from wire-to-wire despite two penalties to take another victory and the leader's Yellow Bib.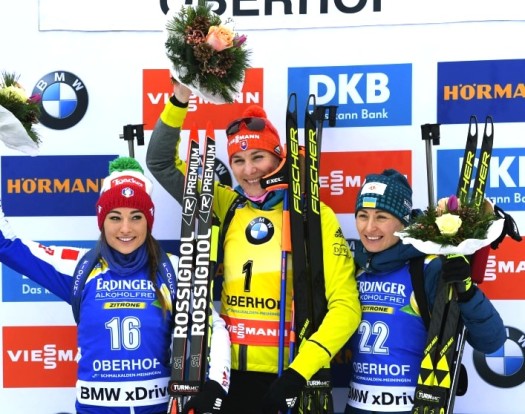 Italy's Dorothea Wierer shot clean to claim 2nd up from 16th at 1:04.4 back while Vita Semerenko of Ukraine also cleaned to claim third at 1:10.2 behind from her 22nd start position.
Canada's Julia Ransom finished 37th with three penalties at 3:54 behind followed by Megan Tandy in 42nd with one penalty at 4:31 back. Fellow Canuck Sarah Beaudry was 51st with three missed shots at 5:36 behind the winner.