February 12, 2018 (Pyeongchang, South Korea) – The USA's Tim Burke vaulted 30 spots to post a career-best Olympic finish of 17th in the men's 12.5km Pursuit with two penalties at 19.6 seconds behind winner Martin Fourcade of France with one penalty en route to his third career Olympic gold.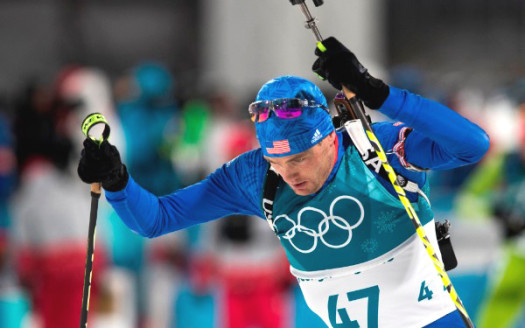 Sebastian Samuelsson of Sweden battled with Germany's Benedikt Doll as he passed his rival near the finish to claim the silver with one penalty at 12 seconds behind Fourcade, while Doll was 15.1 seconds behind also with one missed target.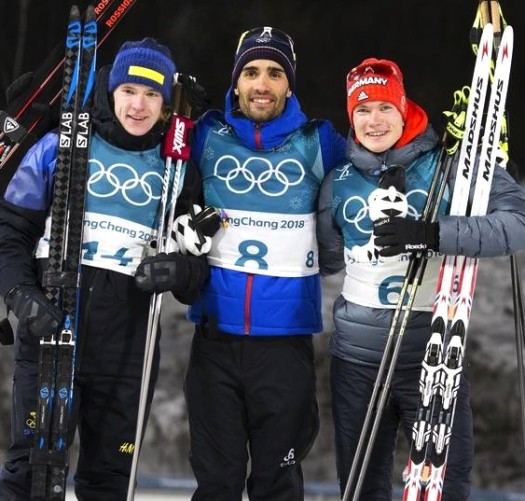 "I'm very happy with the race," said Burke. "I feel like I really put it together for the opportunities I was given in the race today." The performance eclipsed Burke's previous Olympic-best finish of 18th in the mass start at the 2010 Vancouver Games.
Lowell Bailey suffered five penalties all in the standing stages to place 32nd at 3:51.6 behind. Teammate Leif Nordgren also suffered five penalties finishing 50th. Canada's Nathan Smith suffered a similar fate in standing with four missed targets ending up 54th at 6:06.5 behind Fourcade.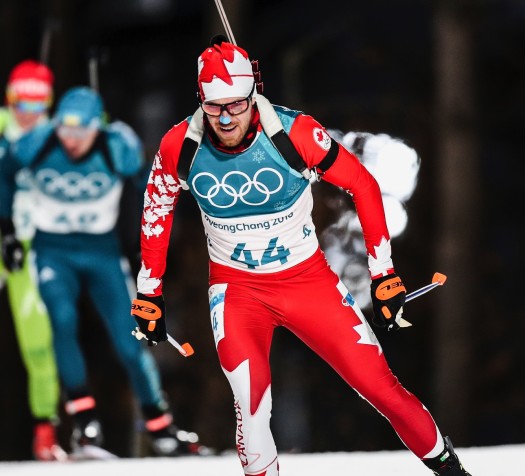 Burke, who clocked the sixth-best net time in the field, was quick to point out the changing weather conditions at the shooting range and how some were fortunate while others were not.
"This is normal biathlon," he stated. "You see they can restart the (alpine) downhill and move it to a different day. We can't do that in biathlon. We have too many events so we have to go on these days when it's honestly unfair conditions. Like today, I benefitted a lot from having basically little wind at my standing stages and was able to move up a lot. Others I know were not so lucky and unfortunately that's part of outdoor sport."
Bailey concurred. "That third stage was just absolutely ridiculous," he commented. "In zero there was nothing longer than 20 seconds of those big gusts. That time it was like two minutes. I got through about 40 seconds of standing there waiting, time bleeding off the clock, and at that point I just started pulling the trigger because I couldn't hold on the target. You just have to do your best at that point." –
Full results here.