January 05, 2018 (Oberhof, Germany) – American Tim Burke raced to a stellar 4-place finish in the men's 10km Sprint with clean shooting at the BMW IBU World Cup 4 in Oberhof as Martin Fourcade of France took the win. It was Burke's best performance in four years.
Second place went to Norway's Emil Hegle Svendsen who also shot clean finishing at 8.1 seconds back while Svendsen's teammate, Johannes Thingnes Boe, placed third with two penalties. The top Canadian was Scott Gow in 32nd with one penalty.
"It's great to be back," said Burke. "Last year was a really tough year for me. I had to end my season early, so to come back here with a strong result means a lot to me."
"I felt pretty good in the range today," added Burke. "I feel like the wind was doable — you could hit. I've spent a lot of time training here so I was used to it and had a good game plan for today. The rain was tough. You're wet immediately, but I think they did a great job today preparing the tracks. The hills were totally fine, they were firm, so it was as good as we could hope for in conditions like today."
–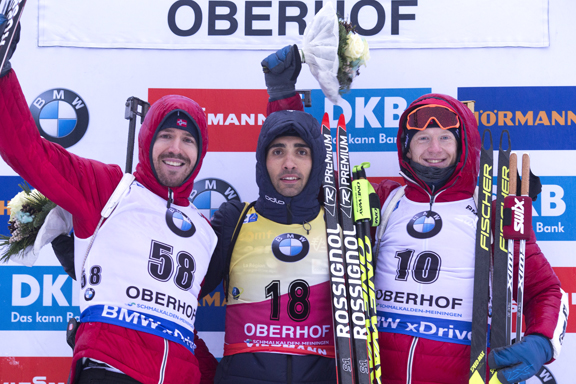 Full results here.