December 16, 2017 (Rossland, BC) – The first day of the Haywood NorAm in Rossland was a family affair as Caitlin and Brian Gregg, skied away as NorAm champs in the 5 and 10k classic events. Many of the races this year, on both sides of the Atlantic, have been run in wintery conditions, and Rossland was no exception, with -5 degree C. temperatures and fresh falling snow.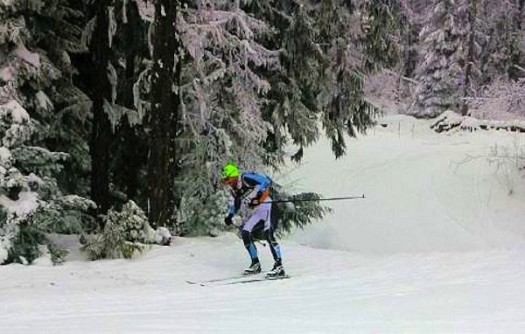 Brian Gregg was the leader from start to finish, registering a +30 second victory over Team Hardwood's Scott Hill. Bob Thompson also of Team Hardwood came 3rd and retained his status as NorAm leader, with Andy Shields of Lappe 4th, the 3rd Canadian.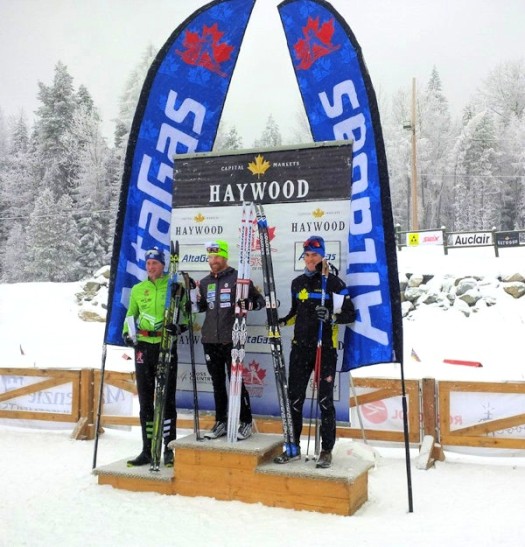 The junior men's race saw Ty Godfrey of Canmore grab the win, finishing 6th overall, just behind Brian McKeever of Fast Trax. Antoine Cyr of Skinouk was the 2nd jr., with local Black Jack skier Remi Drolet 3rd.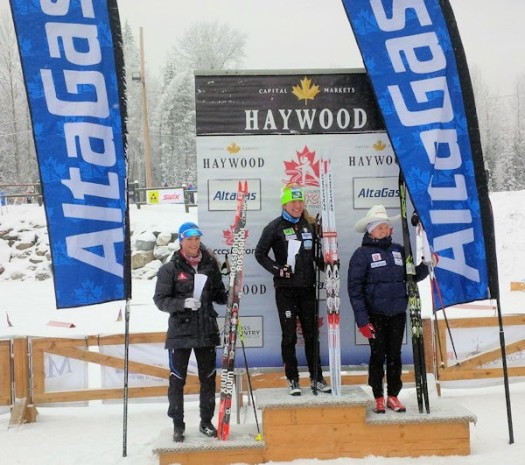 On the women's side Caitlin Gregg of the USA came through with the win ahead of Annika Hicks of Canmore and Sophie Carrier-Laforte of Skinouk. Mont Ste. Anne's Frédérique Vézina was the 3rd Canadian, in 4th place.
Hannah Mehain of Sovereign set the standard in the Jr. Woman's race, a bit over 2 seconds ahead of Kenora's Lisle Compton. Local racer Jasmine Drolet, 4 years younger, finished 4th, 13 seconds from the lead.
It was a strong day for the local Black Jack skiers, coached by former National Team coach Dave Wood.

Results