March 08, 2017 (Drammen, Norway) – The USA's Sophie Caldwell led the North American women finishing 9th in the women's 1.2km classic city sprint through the streets of Drammen on Wednesday as Stina Nilsson of Sweden powered to victory in the final. Finland's Krista Parmakoski claimed her first World Cup sprint podium taking second with Hanna Falk of Sweden in third.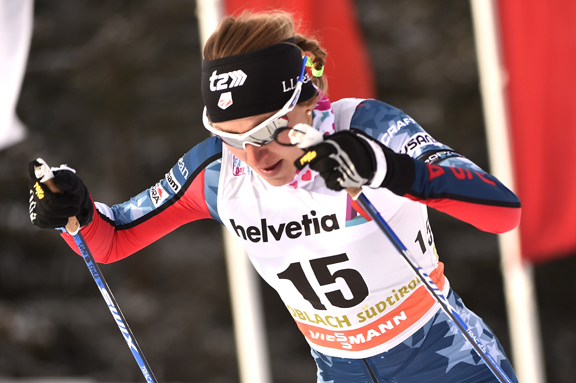 Caldwell, who qualified 11th, strategically picked her way through the field in what was the fastest of the quarterfinal heats. She finished a solid third and was the fastest Lucky Loser to advance to the semis.
"My quarterfinal was a really fast heat and I felt strong on all the climbs, but got a little bogged down on the final stretch," said Caldwell. "I lunged for third and moved on as a Lucky Loser due to the fast heat time."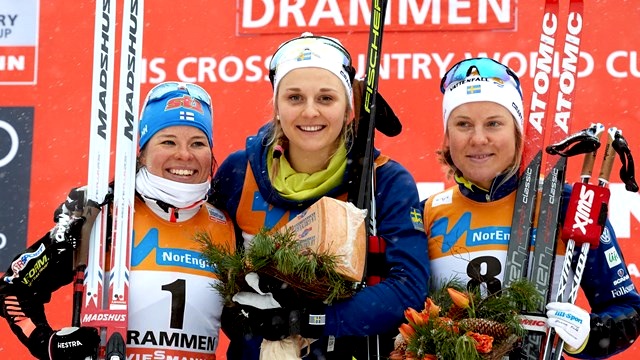 In her semifinal round, Caldwell mixed it up with a very tight pack up to the finish, but ended up fifth. "I didn't have a very good start in my semi, but I tried to be patient and made some places up on the hill," Caldwell explained.  "There was a little bopping around on the downhill and the final stretch, but I stayed on my feet and finished fifth."
Her teammates Sadie Bjornsen and Jessie Diggins qualified strong in 5th and 6th respectively but were eliminated in their quarterfinal heats ending up 21st and 26th on the day. Rosie Brennan was 37th, Ida Sargent finished 42nd, lone Canadian Dahria Beatty was 48th and Kikkan Randall ended up 52nd.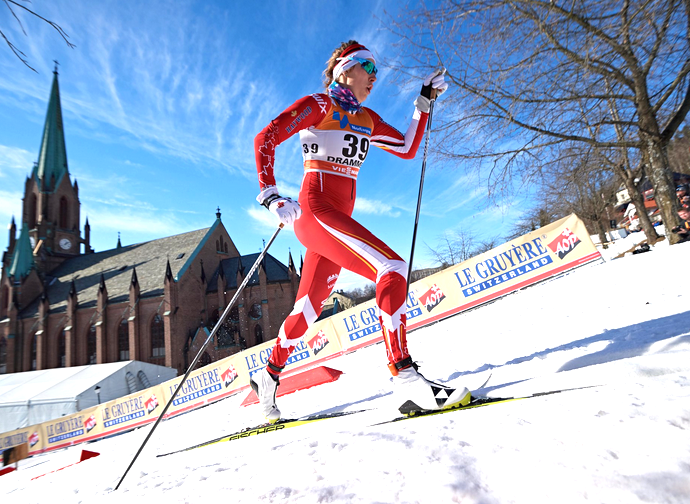 "It was a hard race. I had to fight to the end. I thought I could win and this feels really great," said Nilsson. "I was sure Maiken would win the sprint globe today. I don't think it's possible still to win it but there is still a chance and I will travel to Quebec and try my best."