November 25, 2017 (Ruka, Finland) – The USA's Jessie Diggins delivered a top-10 finish in the women's 10km CL interval start on day two in Ruka as Marit Bjoergen of Norway was in charge with Charlotte Kalla (SWE) in second just edging out Ingvild Flugstad Oestberg (NOR) who took the final podium spot. Kalla leads the mini with Bjoergen second.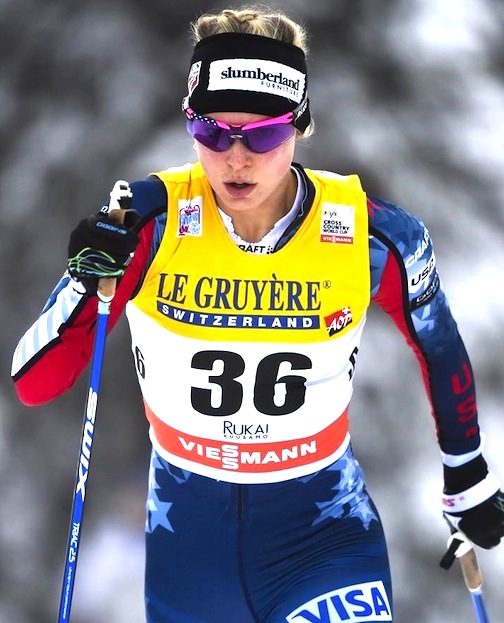 "I was really impressed with our wax staff. It was extremely tricky waxing conditions out there with new snow that got wet and glazed in the tracks. And since we chose wax over wax-less, I was able to run right up those Ruka hills for the first time in my career! It was awesome. It was icing out there but our coaches found a wax that allowed me to kick the snow back off my skis for great glide as well," said Diggins.
Ida Sargent finished 22nd with Sadie Bjornsen 23rd followed by Sophie Caldwell just out of the points in 36th. The top Canadian was Emily Nishikawa in 53rd.
"I was really happy with the race today.  The conditions were really tricky but I thought our wax techs nailed it.  It was around 0C and glazed in some sections and powdery in other parts so it was impossible to have perfect skis everywhere on the course but it was a great opportunity to stay focused and dial in the focus," Sargent told Trax.  "I started out way too conservatively today and next time I can start a little faster.  I think I was 69th at the first split.  But then I was feeling great and able to keep pushing and move up throughout the race.  This is my first distance points in a few years so I'm really happy."
Bjornsen was still riding high from her podium in the sprint and did her best to refocus. "It was another very tricky snow condition day here in Ruka. I worked really hard to calm all my excitement last night, and channel it towards today. I woke up feeling recovered and ready to rally. Unfortunately, I really struggled with skis today, and didn't have the extra power to push through it," said Bjornsen. "I was really proud for fighting hard, and pushing on like I was racing for a medal. What I have learned with classic skiing in this world of crazy conditions is that when the stars align, it can turn into an incredible day… but that doesn't happen every time so be ready to seize every opportunity."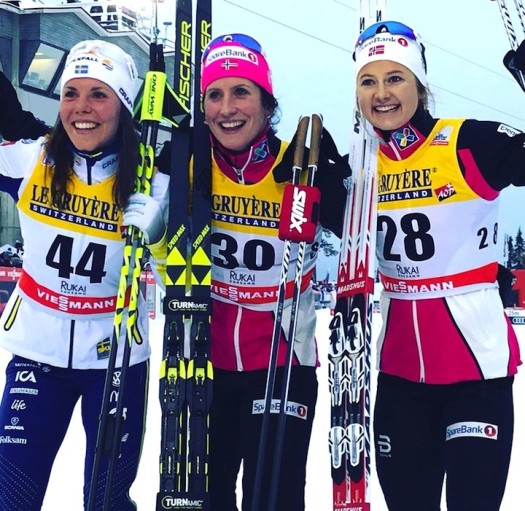 Bjoergen was happy to recover from a lackluster start in the Classic Sprint. "I knew I was in a good shape. For sure today there were difficult conditions but after yesterday we all wanted to show the best today. I am 2 seconds behind Charlotte. I have done some very good competitions here in Ruka. It was tighter today but I am looking forward to tomorrow," said Bjoergen.
Diggins is also excited for Sunday's race. "It felt great to get the first distance effort of the year out of the way. I always work my way into the season and it's nice to feel my race shape starting to take form again," she concluded.