December 09, 2017 (Hochfilzen, AUT) – American Sean Doherty sharpened his sprint performance to claim 17th in the men's 12.5km pursuit with two penalties at 2:12.8 behind winner Johannes Thingnes Boe of Norway. Amidst snowy conditions Boe took home another victory on Saturday at the BMW IBU World Cup 2 in Hochfilzen despite three penalties.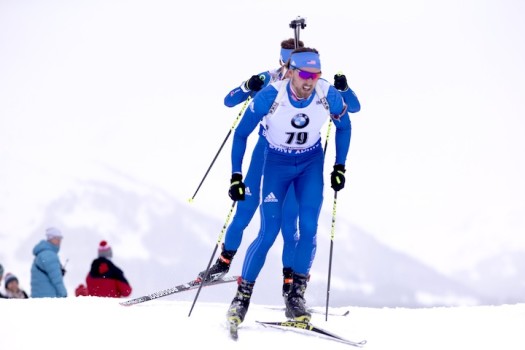 Slovenia's Jakov Fak, who had just one penalty, was second at 58.8 seconds back while Martin Fourcade of France, suffered three penalties in the final standing stage, but was able to out-sprint Germany's Simon Schempp for the final podium spot at 1:10 back.
Friday's snow continued off and on throughout the night and returned with a new intensity in the morning for the men's pursuit. Accompanying the heavy snow and falling temperatures was a steady wind that buffeted the wind flags from left to right on the shooting range.
"I am very happy to follow up my sprint with a good pursuit," said Doherty. "It was fun to be in the thick of the action and be able to shoot my way up. Hopefully the conditions tomorrow will be a little bit better and we can have a good relay."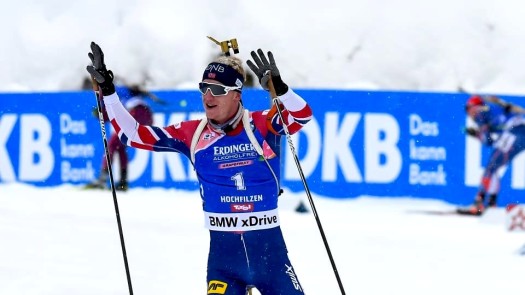 Canada's Nathan Smith was 31st, Brendan Green (Can) was 33rd, Lowell Bailey (USA) was 36th, Canada's Scott Gow was 48th and Christian Gow was 49th.
The snow continued for the women's 10k pursuit  later in the day, with a bit less intensity. However, the tracks remained slow and deep with a stiff breeze complicating shooting.
Anastasiya Kuzmina of Slovakia won for the first time since March 2014 with one penalty as Finland's Kaisa Makarainen, with two penalties, passed sprint winner Darya Domracheva of Belarus in the final meters to take second place at 10.2 seconds back. Domracheva, with a single penalty, finished 3rd.
Canada's Emma Lunder had one penalty placing 27th while teammate Rosanna Crawford was 39th with 4 penalties. American Clare Egan finished 53rd with seven penalties.