January 15, 2018 (Val di Fiemme, Italy) – Brothers and teammates Bryan Fletcher (Steamboat Springs, CO) and Taylor Fletcher (Steamboat Springs, CO) finished 9th at the World Cup in Val di Fiemme, Italy, in the two-man team sprint event held earlier today. A solid day of jumping and good racing was reflected in the results, as the Fletcher brothers were only a few seconds from overcoming two more teams, and only a few seconds away from seventh place.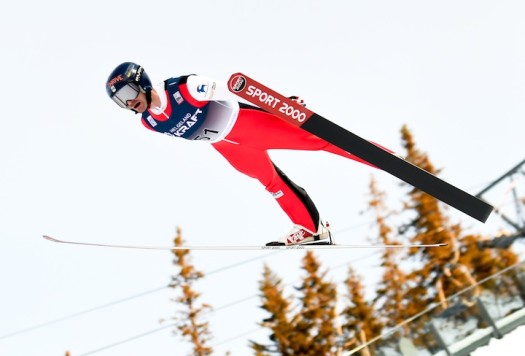 Clear skies and calm air made for perfect conditions at the Italian venue earlier today. The Fletcher brothers found themselves in 10th place, after both flying 117 meters in their competition jumps. Competition was tight after the jumping, and the Fletchers found themselves only 1:24 back from the lead team to start the race.
Although there were some strong teams just in front of the American team, they were forced to ski most of the race alone. After keeping pace with the fastest teams for the first few laps, the lack of other skiers meant the Americans had no one to pace with, or to help push the pace, making it hard to move up the ranks. Though not a podium finish, it was a marked improvement in the team event and a good day for both athletes.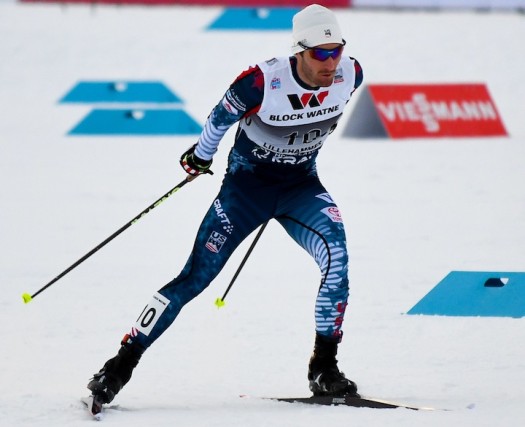 "Both Taylor and I had solid jumps, we just weren't in a position to make up too much ground," said Bryan. "We put up a good fight today, with some really positive takeaways for both Taylor and I. It was a step in the right direction and a good feeling to have going into tomorrow."
"Today was a big step forward for me and a big confidence boost," added Taylor. "Tomorrow I just want to go out and do the same thing. I'm just looking to continue my progress going forward."
Head Nordic Combined Coach Martin Bayer was pleased as well.
"It was definitely a better day today," said Bayer. "Bryan had a better day; there's still room for improvement, but he did his job."
"I'm really happy with Taylor's jumping," added Bayer. "Today Taylor was the highlight of the team and it was a bit of a personal victory for him as well."
Tomorrow will be the third day of competition in a row for the Nordic Combined team. Jasper Good (Steamboat Springs, CO) and Ben Loomis (Eau Claire, WI) are both expected to compete. Loomis fell in the training round on Friday and, despite jumping to 39th, has sat out the last two days out of an abundance of caution. Good, not having a partner, was unable to compete today, but is eager at another shot to qualify tomorrow.
Podium:
1. Germany II (Frenzel/Geiger)
2. Germany I (Riessle/Rydzek)
3. Norway (Kokslien/Moan)
9. USA I (Fletcher/Fletcher)