March 07, 2017 (Lahti, Finland) – At the FIS World Cup Finals in Lahti on March 5, Russian Sergei Ustiugov finished a strong second behind Canadian Alex Harvey in the men's 50K Freestyle final event of the Nordic World Championships. However, during the press conference following the podium ceremonies, Ustiugov refused to wear his medal, his fifth medal at the Worlds reports Sweden's Expressen.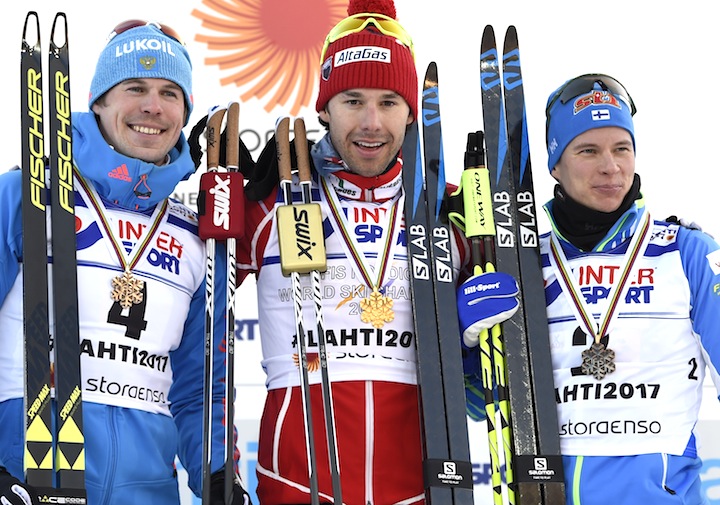 Ustiugov explained that he was protesting against the suspension of his national team colleagues Alexander Legkov, Alexei Petukhov, Maxim Vylegzhanin and Eveniy Belov who were not able to take part in the World Cup Finals. The four were suspended following the release of the McLaren report for alleged doping infractions during the 2014 Sochi Olympics.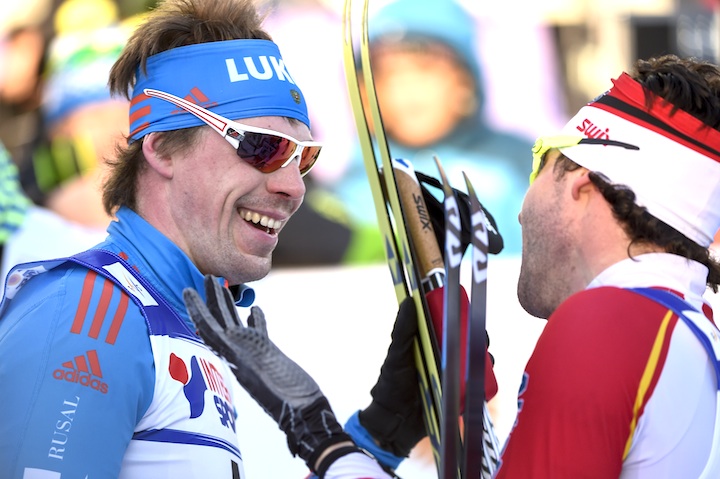 Ustiugov, who expressed his strong opposition to the suspensions, stated that his medals were not for him, but for his suspended teammates. Speaking with the help of an English interpreter, he addressed the general media after which he calmly refused to leave the conference podium until he spoke with Russian journalists.
"Half the world is against us," Ustiugov told journalists.
He shared that the medal was in his backpack, and that he was very proud of it, but would not be wearing it at that time. This the latest in the developing saga of the doping dilemma surrounding the Russian cross-country team.
Read the original article from the Expressen here.