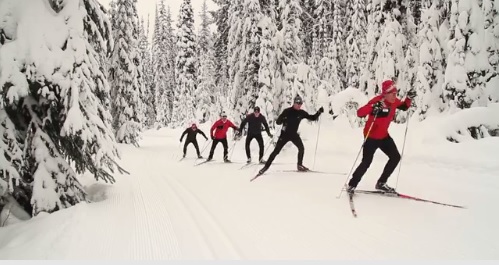 December 28, 2015 (Vernon, BC) – XC Supercamp is gearing up again for the 2.5 day camp program January 15 – 17 and February 19 – 21. The trails at Sovereign Lake and Silver Star are the best they've ever been. There is no better classroom than the 105km of rolling terrain and exceptional grooming. Supercamp is not just for super skiers; every year we welcome hundreds of beginner, intermediate and advanced skiers. Our coaches are many of the best in the business and will teach everything from putting boots on for the first time to an efficient one-step double pole or offset.
In preparation for these camps, we have produced a short promo video to show you what Supercamp is all about. Check it out!
Thank you and wishing you a very snowy and joyful New Year and hope to see you out on the tracks!