March 29, 2015 (Norway) – Another week has passed in my "marathon of marathons."  The Norwegian Birkie, called "Birken" is the 9th long distance ski race I've competed in this winter.  As an ambassador and huge fan of the American Birkie I was extremely curious to see what the Norwegian Birken was like and how it compared.  It's safe to say that they are two completely different races for a host of reasons and both are completely awesome.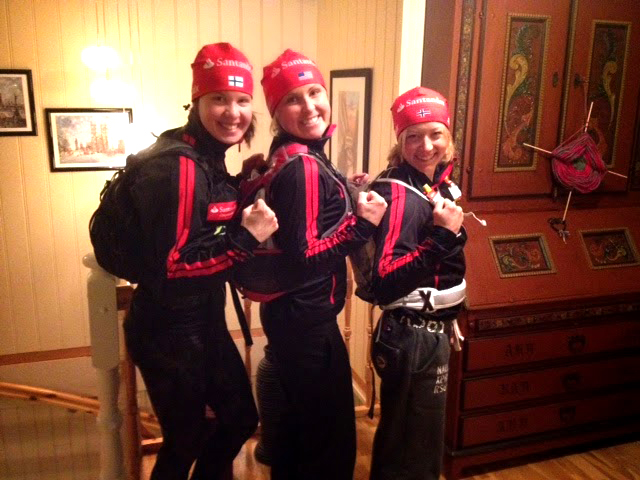 Fun to be on a team with girls from 3 different countries!  Kerttu Niskanen, Me & Laila Kveli pre- Birken modeling our perfectly weighed 3.5k backpacks!
A huge thank you to the Stange family for hosting me in Lillehammer for the week.  (And thanks to Ben Popp, ED of the American Birkie for connecting us!)  Erik is a former high-level ski racer and we have lots of mutual friends. I had a blast with him and his family.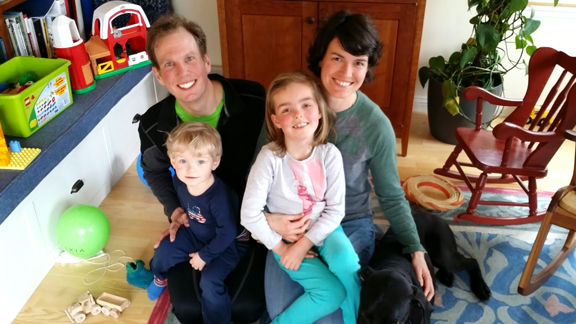 They fed me, gave me rides, loaned trail maps, and were awesome company. They had great Internet, a queen sized bed (!) laundry, and a wax bench so I was in heaven.
Read more here.