February 08, 2015 (Craftsbury, NH) – The USSA SuperTour in Craftsbury kicked off on Feb. 6 with the 1.3/1.5km FR Sprints as Jennie Bender (Bridger Ski Foundation) took the women's 1.3km race while veteran distance strongman Kris Freeman (Freebird) was the surprise winner of the men's 1.5km contest.
Joining Bender on the podium were Erika Flowers (SMS T2) in second followed by Heather Mooney (Middlebury) in third. Taking second place in the men's race was APU fastman Reece Hanneman followed by his teammate Eric Packer.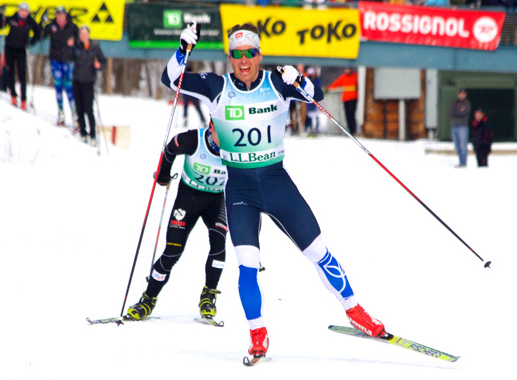 Saturday's 10km FR competition saw Mary Rose (Sun Valley SEF) triumph over Flowers who edged out Annika Taylor (UNH) in a very tight battle for second. Freeman made it 2-for-2 as he took his second win with a comfortable 38.3s margin over UVM's Rogan S Brown with Alexander Treinen (APU) at 1:04 behind the winner.
Women's FR Sprint
Women's Brackets
Men's FR Sprint
Men's Brackets