Welcome to the new SkiTrax Roundtable featuring top Canadian and American skiers as they talk shop on some interesting, fun topics this Olympic season. Check out their replies to our first question: "As the new FIS president, what are your top objectives?"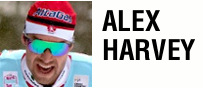 As the new FIS president, some of my top priorities would be:
Put even more effort into the fight against doping. While progress has been made, the efforts to date have yet to deliver a clean playing field. I would push this envelope harder to support all clean athletes.
Try to reach a larger audience. I would start by trying to streamline the multitude of events in the sport and thereby simplify things to increase our fan base. Currently, viewers are expected to understand many ele- ments such as wave selection, mini-tours, Pursuit races with handicaps, Classic and Classic without double-poling, Team sprint, relay, mass-start races and so on.
Be more present in North America, especially the U.S. The last major Elite-level events held in the U.S. were at the Lake Placid Olympic Games back in 2002.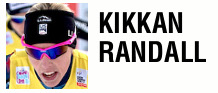 As the newly elected FIS (International Ski Federation) president, my main objectives will focus on modernization and sustainability.
Fans are increasingly getting sports content through digital sources and mobile devices. FIS needs to be able to provide comprehensive, dynamic, live and on-demand content showcasing its disciplines on these platforms. Therefore, I will make it a high priority to buy back worldwide broadcasting rights for all FIS events. FIS also needs to continue to enhance its digital platform and nd creative ways to present snow sports to new audiences.
Secondly, I will drive FIS to capitalize more on our biggest asset: the athletes. This includes increasing support and incentives for the athletes who compete in FIS events, as well as leveraging the influence FIS athletes can have on snow-sports participation, environmental initiatives and clean sport.
The changing climate continues to threaten our snow-sports culture. Another main objective will be making FIS events and businesses more environmentally-friendly and sustainable. FIS as an organization, and its member ski associations, need to be more proactive in combating climate change.
These objectives will be no easy task, but are crucial for the long-term viability of the snow sports we know and love.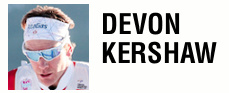 As FIS president, my top objectives, in no particular order, would be as follows:
Term Limits and Age Restrictions – While FIS currently works on a four-year term structure, it does not seem to institute term limits, which can result in favouritism and/or slipping into an oligarchic structure.
The current FIS president, 73-year-old Gian Franco Kasper, was first elected in 1998 (19 years); Sarah Lewis, FIS secretary-general, has been in her role since 2000 (17 years); and 76-year-old Janez Kocijancic, FIS vice-president, has been a FIS counsel member since 1981 (26 years). Instituting a maximum of two leadership terms, totaling eight years, would ensure that the FIS continues to grow and flourish with better transparency and more effective governance.
An age restriction of 67 (the mean age of retirement in Western cultures) in the executive suite would greatly increase work efficiency and allow new ideas to be brought into the executive.
FIS is a governing body running a multi-million-dollar multi-faceted machine that can require incredible nimbleness, which it currently lacks.
An elected executive team who remain in their posts for decades well into their late seventies sends the wrong message to funding sources, athletes, sporting staff, the media and fans. Fresh leadership with term and age limits won't solve all problems, but it would be a step in the right direction.
Strong Leadership in Anti-Doping – In today's sports environment, there's a lot of competition, all vying for the same sponsorship dollars, television contracts and fans, yet many sports seem to have conflicting motives in this area.
Taking a stronger stance against doping would offer better optics and is more fiscally responsible. For example, following McLaren Reports that illustrated widespread doping practices in some FIS disciplines during the Sochi Olympics, both FIS and the IOC (International Olympic Committee), perhaps the more culpable party, seemed to be dragging their feet, but "delay can become denial" with regard to the process of transparency.
Track and Field's IAAF (International Association of Athletics Federations) took a strong leadership role on the McLaren Reports and barred the Russian Federation from Diamond League events and the Rio Olympics, with a partial ban at the most recent World Championships in Lon- don because it deemed the Federation non-compliant with doping rules. While it has lost money within Russia in TV contracts, sponsorship etc., it has gained a better reputation while protecting and illustrating to its athletes and current partners (Fortune 500 companies such as Toyota) that clean sport matters.
The FIS can and should do more, especially with its history of apa- thy over the past decades toward widespread doping within its member ranks in the sport of cross-country skiing.
Take Racing Where It's Celebrated – When you think of the Tour de France during its mountain stages, there are, at times, upwards of 500,000 people lining the road cheering on the athletes. The images, live video, etc., are so powerful when it comes to looking for marketing dollars, sponsorship and media deals. A festival atmosphere with thousands of fans makes an event something that people look forward to participating in every year, while making it attractive as well for sponsorship.
The FIS does a great job with this in other disciplines such as alpine (think of Wengen or Kitzbuël), but the current structure in Nordic skiing could be improved. Think beyond Oslo or Falun to places such as Quebec City, where there were thousands of enthusiastic spectators in the past. This not only showcases the sport well from a marketing viewpoint, but also grows the sport internationally with new venues and potential new sponsors and fans.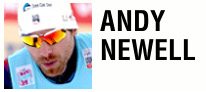 As new FIS president, my top objectives would be:
Improve the way our sport is broadcast. The days when a few stationary cameras on course were enough to keep an audience engaged are definitely over, and, believe it or not, cross-country-skiing television ratings have been steadily dropping in recent years. I would invest in stepping up the FIS-venue media game with many more cable cams, drones, etc., to help keep cross-country skiing relevant on TV for years to come.
Take more control over race venues and race formats. With the system we now have in place, race venues and organizing committees have too much say in what kind of World Cup events they will host. That kind of freedom is nice for a host city of a World Cup, but unfortunately in most seasons, this creates a weird lopsided World Cup calendar. Sometimes, we see Olympic events such as Skiathons and Individual-start 15km's, while relays rarely show up on the schedule before the big events, or there is a huge discrepancy between the number of skate and Classic sprints. It might seem overreaching for FIS to have this much control, but at the end of the day, we could create a schedule that flows better throughout the season and could create quality, fair races by identifying venues that can hold such specific races formats as Classic sprints, Mass starts or Individual starts, and hold them to it.
Re-think the Tour de Ski and mini-tour accumulative time. What I mean by this is move toward a point-based system for tours instead of a simple addition of each day's time, to create an overall all-time back. Instead use a World Cup point = some kind of time bonus. (For instance, in Toppidrettsveka, one point = .5 seconds for each day's top-30 finishers. Everyone outside of the top 30 gets the same finish time.) This system would keep tours closer and more competitive between all athletes, allow for an athlete to have a bad day without throwing out the entire tour and put more emphasis on actually winning a stage, similar to how it is in cycling.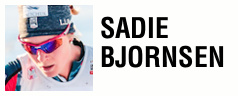 If I were to be the new FIS president, some of my top priorities would be:
Bring the World Cup to North America in the early and late season. I think this could benefit the entire World Cup field, while making the "travel" a more level playing field. It would allow North Americans to share this wonderful sport with more friends, family and supporters. It would grow the sport in areas other than the usual strong countries, resulting in a longer life for our sport!
Create a standardized system so that everyone skis on the same wax. This would help equalize some of the advantages of higher-budget teams and assist in returning the sport back to "who is the best skier." It could also save enormous amounts of money for everyone involved and bring the sport back to its original form.
Design men's and women's Classic skiing courses differently to maintain some striding for women. Because of the new era of double-poling, many Classic courses have lost their enjoyable "striding." It goes from wall to at to downhill. I don't believe that women and men are in the same place with regard to double-poling issues. It seems there is a new era of what Classic skiing looks like, and it is sad to see the traditional striding disappear.
Add mixed-gender relays. This fresh new racing format will create excitement. It will also be fun for the smaller countries that have at least one strong male and female on their team to compete with the stronger Nordic nations.
Keep the shorter events on the World Cup calendar. The shorter events have created some variety in our winners and variety in our viewing interest. And it helps to retain some excitement for the variation in training focus.
Strengthen anti-doping efforts. More specifically fight for an independent WADA and independent FIS anti-doping committees.