Welcome to round #3 of the new SkiTrax Roundtable featuring top Canadian and American skiers as they talk shop on some interesting, fun topics this Olympic season. Check out their replies to our third question: "If you could choose to be an Elite athlete in another sport what would it be and why?"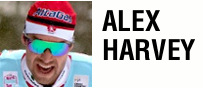 Living close to the Mont-Sainte-Anne (MSA) and having a double Olympian for a dad means you're xc skiing or riding your bike until you drop depending on the weather. With such incredible world-class trails outside the front door I fell in love with both sports at an early age and then had to make a choice. The rest is history but this question was a no-brainer for me cuz mountain biking is so much fun and MSA has hosted MTB World Cups for over two decades. Let's ride.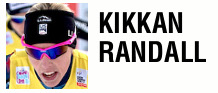 This question really stumped me for a while because there are so many sports that I would love to try as an Elite competitor. If I really must pick one, I think I'll go with mountain biking. I've really become a fan of mountain biking lately, both as an exercise as I like to do it myself, plus I enjoy watching the mountain bike UCI World Cup races on TV.  Mountain biking is an intriguing sport to me because it's a blend of endurance, grit and strength, as well as daring and technical skill. I love the varied terrain covered in both training and competition. I also love that the weather can be a factor which I think keeps things interesting – and it's a summer sport. I've always wondered what it would be like to compete in warm weather!  When I finish my ski racing career after this season, I am really looking forward to doing A LOT more mountain biking!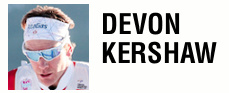 If I could be an Elite athlete in another sport I would pick tennis. There are so many reasons why. I guess the biggest one would be that to be Elite and a seeded player internationally, it requires a perfect combination of both mental and physical qualities. Also, the nature of the game. Each point played is an isolated "game" so to speak, but if you let your focus slip – even for a few minutes – you will soon find yourself down a break and in deep trouble.
Growing up my nana was a huge tennis fan. I remember watching all the grand slams with her and she would be so knowledgeable on all the players, their style of play, etc… The reach that tennis has is incredible. The reality of cross-country skiing is that, while I love it and it's a ton of fun, it's a tiny sport internationally. The venues, the hype around the events, the eyes of the world are never on Nordic skiing – not even during the major championships such as the Winter Olympics. But with tennis, each grand slam is such a huge event and they are played in the world's most famous cities – like Paris, London, or New York. I think that would be both stressful (because you know how big a deal it is) and exciting to play with such high stakes.
And lastly, let's be honest. As exciting as some of the World Cup cross0country stops are – they are not Monaco, Rome, Paris, Shanghai or New York City. I think traveling around to those cities and playing on all the different surfaces would be  a real blast.
If I didn't have to pick an Elite sport, then I would most definitely pick backcountry ski guide or climber. It's not a sport with huge competitions (I am not talking about indoor climbing), but the exploratory nature of climbing and ski mountaineering has had my heart since I was young. While I haven't done very much of either, I dream of the spring almost all year where I can get out in the mountains with no watch, no schedules, and no rules (other than the systems you need to be familiar with to keep you safe!).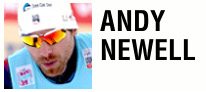 I think it would be really interesting to be an elite level athlete on the World Cup of surfing. A lot of people don't realize the fitness, strength, and strategy that goes into professional surfing these days. Those guys are in great shape and there are a lot of details of the sport that are overlooked – sound familiar to skiing? Things like board selection for the condition, the amount of waves you can catch compared to your competitors, then endurance, and technical skills all come into the equation. Seems like it would be really fun and engaging…. I bet the locations aren't bad either.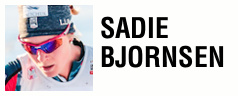 If I could choose to be an Elite athlete in another sport, I think I would choose swimming. Maybe I could even dream of being both a swimmer and an xc skier, because technically they are opposite seasons. My desire to be a swimmer may sound a little bizarre coming from a sport that you have such a variety of training methods to choose from. But, I just truly enjoy swimming. I like that it is relatively easy on your body, and I really like the high twitch muscle demand in combination with endurance, something that feels relatively similar to xc skiing. I've done quite a bit of swimming during the times that I am suffering from injuries, and every time, I consider trying to switch over. I love the feeling of flying through the water as fast as I can. If I were to convert, I would make sure that I had access to a place where I could swim outdoors during the summer months, because I think that is something I would miss. I think I would struggle to be indoors all the time while training as a swimmer.