Welcome to round #4 of the new SkiTrax Roundtable featuring top Canadian and American skiers as they talk shop on some interesting, fun topics this Olympic season. Check out their replies to our fourth question: "With the Olympic Games around the corner what are your hopes / expectations for yourself and the team?"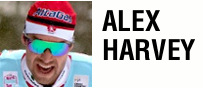 Every athlete and team is focused on having their best performances at the Games and hopes to come home with an Olympic medal. For myself and Team Canada this With this being my fifth and final Olympic Games, I'm looking forward to PyeongChang as a chance to bring out my best performances of the season while my competitors are trying to be at their absolute best as well.  I've had some ups and downs this year, but I believe my preparation is all coming together at just the right time.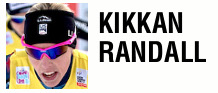 With this being my fifth and final Olympic Games, I'm looking forward to PyeongChang as a chance to bring out my best performances of the season while my competitors are trying to be at their absolute best as well.  I've had some ups and downs this year, but I believe my preparation is all coming together at just the right time.
I won't know which events I get to start in until we get to the Games but I'm preparing for the Skiathlon and the 10k skate to get things going.  I've shown I can ski in the top 15 in distance races so far this season and I'm challenging myself to aim for the Top 10.
Our US women's team is the strongest group of athletes I've ever been a part of heading into an Olympics and we all know our team is capable of competing for medals in the relay events.  Choosing our relay teams is going to be no easy task.  I will be doing everything in my power to earn a spot on both relay teams and should I get a spot, I will be skiing my heart out to try to help us finish on the podium.  We've been so close so many times, I know we can win a medal.
Beyond the performance, I'm really looking forward to soaking up the Olympic experience one more time.  I am also a candidate in the election for the IOC Athletes' Commission and will be spending some time sharing my platform with other Olympic athletes I meet.
It's going to be a challenging and fun couple of weeks!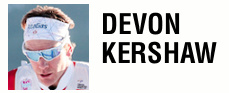 We are keenly aware that the Olympics are, yet again, just around the corner. It's a funny time to be in the bowels of the World Cup circus – you feel the excitement, nervousness and energy that comes only when a major championship is just over the horizon. It is electric and palatable, bouncing through the scene like the energy on a ship seeing land again for the first time in many weeks as they approach an exotic port.
With all the political issues, scandals and disappointments surrounding the IOC over the last decade(s), the fact remains that the Olympic Games are still the marquee event for most winter sports. I think the rarity of the Games makes them stand out on a different level. You only have one chance every four years to compete on that fabled stage – and that makes the electricity, interest and story lines that much more appealing.
What are our hopes and/or expectations? Obviously we hope to hit the podium. It would be the first time for a Canadian male in the history of Canadian cross-county skiing if we can accomplish that feat. Chandra [Crawford], Beckie [Scott] and Sara [Renner] have all broken ground for Canada in the Olympic arena and their respective performances are etched in the annals of Canadian ski history forever. It's high time the men joined them.
Four years ago in Sochi, Russia, our men's team were poised to accomplish that elusive goal. We had many different men skiing at a top level at various points in the year prior to that Games and yet when it was "showtime" we flopped miserably and everything went sideways. That's what I mean about the mystique of the Olympics. It didn't matter that only months before Alex [Harvey] and I went 1-2 in a World Cup event in Germany. Or that Lenny [Valjas] was consistently skiing in the top 10 in sprint competitions. It was Murphy's law personified. Everything that can go wrong, will go wrong. We left Russia defeated, frustrated and a little shocked.
Fast forward a few years and the team could be defined as a tale of contrasts. Out of the ashes of Sochi, rose Alex to heights Canadian Nordic skiing have never seen. Not only is Alex a major threat in every World Cup he competes in, but when looking at his championship-record following the Sochi Games you can almost see the revenge and motivation he's taken from that frustration. The crowning achievement being of course his 50km World Championship title last season in Lahti, Finland.
On the flip side, "our spread" to borrow a term from shooting, with regards to others on the team has undoubtedly been scattered. Lenny, myself, and the other younger guys on the squad have had both great races and stinkers. Our consistency has been eroded – no question – and with some issues such as a decimated budget, illness and injury, we are not at the same level "team-wide" as we were in the 2011, 2012, 2013 and 2014 seasons. That aside, we have worked hard, believe in ourselves and have made important changes and learnt from our disappointments of four years ago. We remain, in statistical-terms  "long shots" at best for an individual medal perhaps, but with the Olympics being the Olympics and with our steady dose of Disney movies growing up in Canada, perhaps Mickey's words may come to fruition and that wish we wished upon a star may indeed come true.
As covered above, Alex is the deepest and most consistent threat we have to end our medal-drought. He's been skiing at his "career-best" level all season, and that's saying something. I wouldn't be surprised if he delivers in multiple events – BUT – there are 4-5 guys that are a notch above the rest and there are only 3 spots of the podium, as we know. Then there are the relays at the Olympics. I believe that they could play to our favour – but as "outsiders." I am speaking of the Team-Sprint and 4x10km relay. Look no further than Ullricehamn, SWE last season when we finished 3rd (and only had one skier – Alex – score points the day before in the individual competition (ok, he won but still) or the gold Lenny and Alex won a week out from the Tour de Ski in Toblach last season. It's all about showing up on that particular day and delivering.
So, as an athlete heading into my 4th Olympic Winter Games I feel as though I have a lot of experience to draw from. I'm optimistic we can deliver  and I know the goal of everyone on the team is to have their season-best performances in Korea. If we manage to do that as a team, then I think the Games will be a resounding success. I know I'm excited and just knowing that we have a chance to witness or be part of history has been very motivating to me and has allowed me to continue to pursue my passion. I can't wait.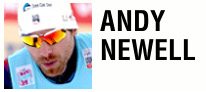 I personally can't wait for the classic sprint at the Olympics, I've been thinking about that race for a long time. The expectation for myself will be to ski to my potential in that race, focus on the striding and heads-up sprinting I know I'm capable of. One thing that's different for me going into Pyeonchange compared to Sochi is that I'm really stoked to ski that course, and put my classic skiing to the test. So I think no matter what result I get at the end of the day it will be memorable to compete in that classic sprint.
If we want to talk medals, there's no denying that the US team will be shooting for some medals at these Games. There are so many events we can be competitive in especially on the women's side. One thing our team does really well at championships is feed off each other's success and stoke, and I think that will be our biggest asset in Pyeongchang. Our expectation is to win medals, simple as that It could come in so many different events, and I know the team will definitely rally together and celebrate each other's success.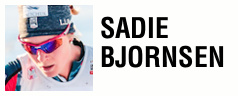 With the Olympic Games around the corner, I have a collection of hopes and dreams for myself as well as my team. For many championships in a row now, our 4x5km relay team has finished in fourth place. Each time, we are within striking distance, but not quite there. Outside of the Championships, we have won several World Cup medals, so it is simply a matter of all of us being in our best possible shape on Olympic relay day.
There are so many elements that must be lined up to have that perfect day, which is why that Olympic medal is so special. It is certainly a goal of our women's team to medal in the 4x5km relay this year, as well as the team sprint. We don't yet know who will be on each team, but I think it is totally possible with the variouis combinations of women on this team.
Outside from that, it is also a goal of mine to medal in the classic sprint. Things have really come together for me with classic sprinting this year, so I believe it is possible. Last year I had a little bad luck in my quarterfinal after being taken down, and it was a quick reminder that those perfect sprint days don't come every day. It is my goal to do everything I can to create that perfect day, and see where it can bring me.
I also have high hopes and dreams for the 10k skate race. This is a race that is kind of an "underdog" for me. It can go anywhere from great, to challenging. I am pretty excited to see what level I can reach.